March Freebie: David Livingstone Notebooking Page and Map
Jenn Hamrick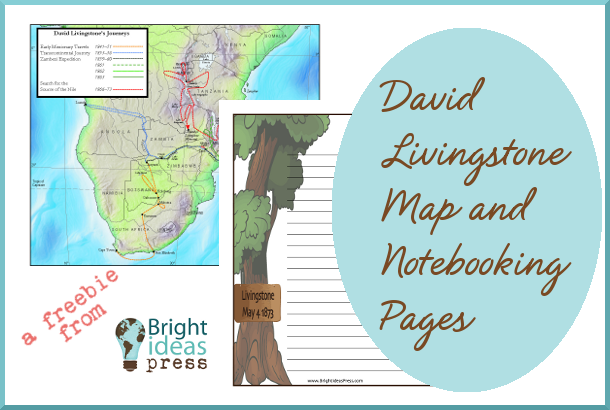 March 19 is the 200th birthday of David Livingstone. In his honor, we created your March freebies. Just click the text links to download the PDFs. Then you can save or print them for a homeschool history lesson about this famous missionary and explorer.
To learn more about Livingstone's routes, see this map of Africa.
These maps were designed by Tyler Hogan, the author of WonderMaps. These Livingstone maps will be included in future updates of the software.
Homeschool moms are busy
Bright Ideas gets that. And that's why we promise to publish Christian-oriented curriculum that will fit into your hectic lives, curriculum that is both affordable and easy-to-use with children of different ages at the same time. Curriculum that busy Moms love! The team at Bright Ideas Press prays that our products and resources will not only help to simplify your life, but also inspire, encourage, and enable you as parents to effectively educate your children.

Subscribe to receive homeschool support articles, tips, and news and coupons from Bright Ideas Press.