April Coupon Codes at Bright Ideas Press
Jenn Hamrick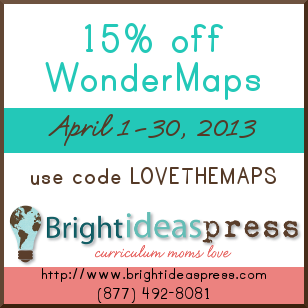 Save on WonderMaps
Our best-selling WonderMaps software is 2 years old this month!
Celebrate with 15% off any WonderMaps purchase during the month of April with coupon code LOVETHEMAPS.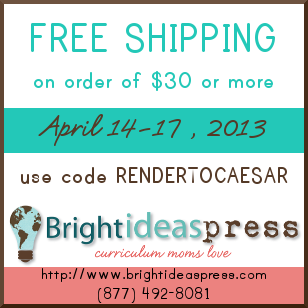 Get Free Shipping
Ouch, April 15th is tax day.  But this will make it better.
Get free shipping on your order of at least $30 with coupon code RENDERTOCAESAR at checkout.
Use of all discount codes is subject to the official coupon policy. Coupon codes are not case sensitive.
Yes! Sign me up!
Subscribe to receive homeschool support articles, tips, and news from Bright Ideas Press.