Hobbies for the Homeschooling Parent
Suzanne Broadhurst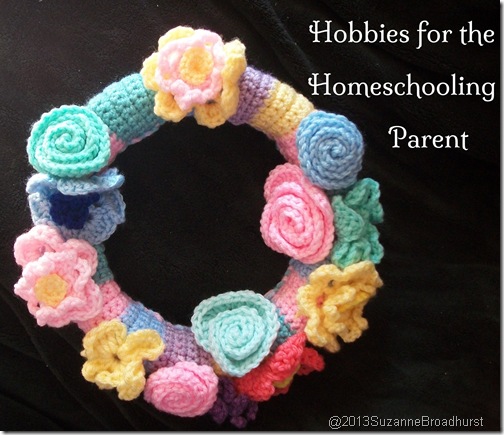 I'm Busy!  Why Should I Have a Hobby?
The flexibility of homeschooling allows the opportunity to try new hobbies and call it curriculum, so take time to explore your interests with your children.
As your children experience what you are interested in, they will develop their own interests.  Some activities will end up being a hobby you both enjoy, but sometimes you will want to pursue interests independently.
Hobby Seasons
Through the seasons of homeschooling, your interests, time, energy andbudget will most likely morph.
Dream Stage
When the children are quite young, your hobbies may be in the dream stage, but the day will come when you will wake up with time on your hands.
Hobby-To-Go
When your children need less hands-on attention, keep a hobby-to-go tote bag by the door.  Fill it with what you need to do your hobby on the go and you can pass the time at sporting events, during chess tournaments and on long car rides.
Keep Dreams Handy
As your children mature, you may find you have too little time – again – or too much time on your hands.  Either way, keep your dreams handy. You can start a journal where you record patterns or ideas for hobby activities.
Hobbying Around
By the time the little ones are high school seniors and in the early years of college, you may be tempted to run away and do something major.  But your teens still need you around.  Not in their faces, not teaching them everything they need to know even though you think they need to know it and they think they already do, but around.  Just around.
This is a beautiful time for developing your hobbies or learning new ones.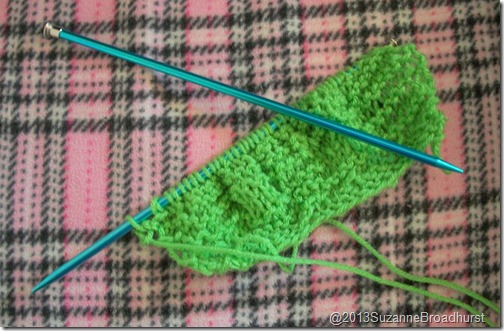 What Should I Do?
That's the fun part because you get to choose!
There are more hobby options out there than a homeschool catalog could fill, so here are a few hobby idea sparkers to light the flame flickering somewhere beneath the piles of laundry and library books.
Crocheting
Knitting
Candle making
Beading
Sticker collecting
House repairs and fix-it-ups (If you think of it as a hobby, it won't seem like work.)
Operation Christmas Child shoebox creating
Photography
Blogging
Scrapbooking: digital or paper
Canning
Gardening
Music: practice or appreciation
How to Get Started
Think you'd like beading?
No sense buying several bags of beads, a fancy storage container, a multitude of jewelry findings and special snippers just to find out you can't see the bead holes with – or without – your glasses. 

Buy Small Quantities
Just buy one small bag of beads, a spool of heavy duty thread and a small needle or a wiry beading needle. If you find you love it, go back for a second bag of beads.  Build your hobby slowly until you know it's a keeper.
Invite Your Children to Hobby with You
But try not to act too disappointed when they turn you down so they can build wooden towers and shoot mini-marshmallow cannons.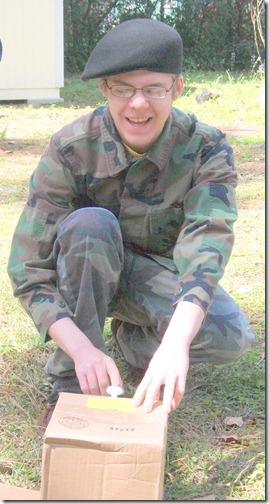 Oooh, be sure to add that to your  hobby idea sparker list:
Build wooden towers
Shoot mini-marshmallow cannons
Happy Hobbying!