May Coupons
Jenn Hamrick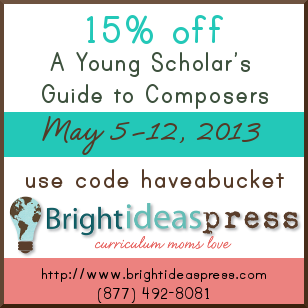 May 5-12, 2013
For National Music Week, take 15% off A Young Scholar's Guide to Composers with coupon code haveabucket.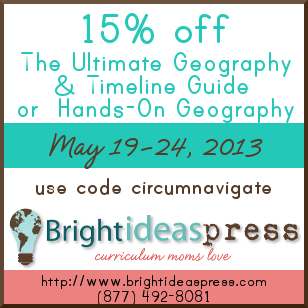 May 19 -24, 2013
Use coupon code circumnavigate to receive 15% off  The Ultimate Geography and Timeline Guide or Hands-On Geography.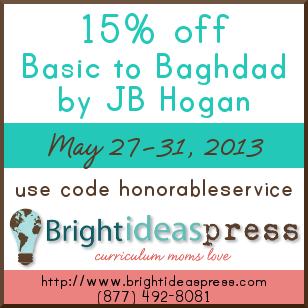 May 27-31, 2013
May 27 is Memorial Day, and we're keeping the armed forces in our prayers. Read about one serviceman's experience in Basic to Baghdad, available at 15% off the rest of the month when you enter coupon code honorableservice at checkout.
Use of all discount codes is subject to the official coupon policy. Coupon codes are not case sensitive.
Homeschool moms are busy
Bright Ideas gets that. And that's why we promise to publish Christian-oriented curriculum that will fit into your hectic lives, curriculum that is both affordable and easy-to-use with children of different ages at the same time. Curriculum that busy Moms love! The team at Bright Ideas Press prays that our products and resources will not only help to simplify your life, but also inspire, encourage, and enable you as parents to effectively educate your children.

Subscribe to receive homeschool support articles, tips, and news and coupons from Bright Ideas Press.