Christian Biologists
Amy Stults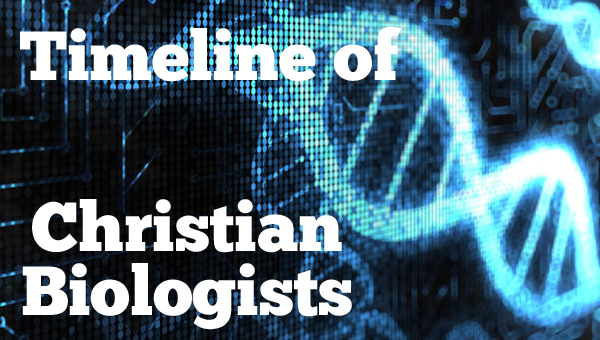 In a previous post, I shared a list of well-renowned scientists who specialized in astronomy and were vocal about their Christianity. In this post, I am going to introduce you to eight brilliant minds who specialized in biology and natural science.
These men strongly believed in a Creator and those born after Darwin's time were outspoken opponents of evolution.
Download the images you see below.
This free PDF contains timeline figures of these eight Christian biologists.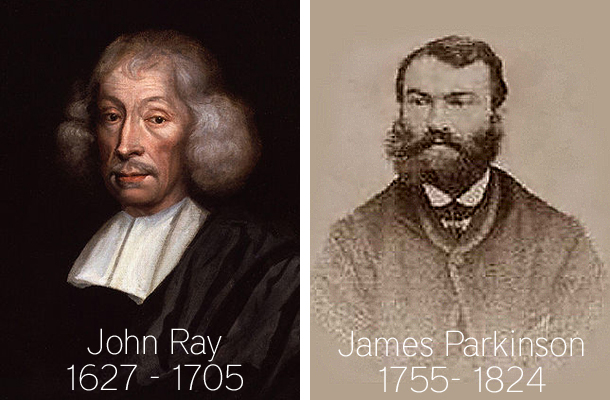 John Ray was born in Essex, England in the year 1627. Studying at Cambridge University, he eventually went on to become a professor of various studies, including Greek and mathematics. He developed an intense interest in botany, publishing papers and completing ingenious experiments such as the one that produced formic acid from red ants. He is most known for being the first person to produce the definition of a species. He passed away in 1705 at the age of 77.
"And I believe there are many Species in Nature, which were never yet taken notice of by Man, and consequently of no use to him, which yet we are not to think were created in vain; but it's likely…to partake of the overflowing Goodness of the Creator, and enjoy their own Beings." ~John Ray
James Parkinson was born in London, England in 1755. As the son of an apothecary and surgeon, the physical sciences were in his blood. He eventually took over his father's practice and after diving into politics for a time, returned to his career in medicine. He studied diseases such as gout, appendicitis, and peritonitis. Due to his studies, Parkinson's Disease bears his name. He passed away in 1824 at the age of 69.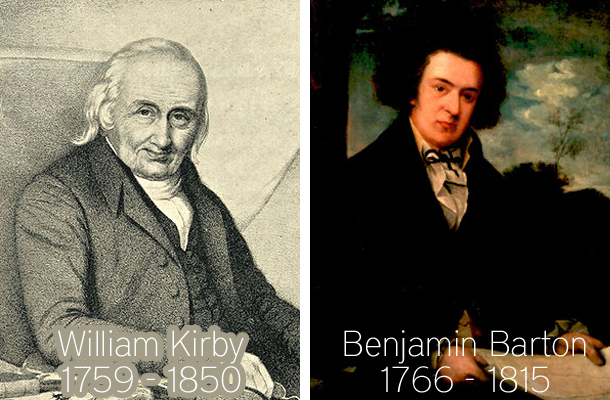 William Kirby was born in 1759 in Suffolk, England. An avid naturalist, he is considered to be the father of entomology. He wrote the first scientific paper on English bees and wrote a very comprehensive introduction to entomology which was expanded to four volumes. He collected insect specimens for over forty years. After living a very long and fruitful life, he passed away in 1850 at the age of 91.
Benjamin Barton was born in Pennsylvania in 1766 to Irish immigrants. His uncle was noted astronomer David Rittenhouse. He was keenly interested in anatomy and published numerous scientific papers on the topic. In addition to becoming a professor at the College of Philadelphia, he was a physician at Pennsylvania Hospital until his untimely death. He passed away at the young age of only 49 in 1815.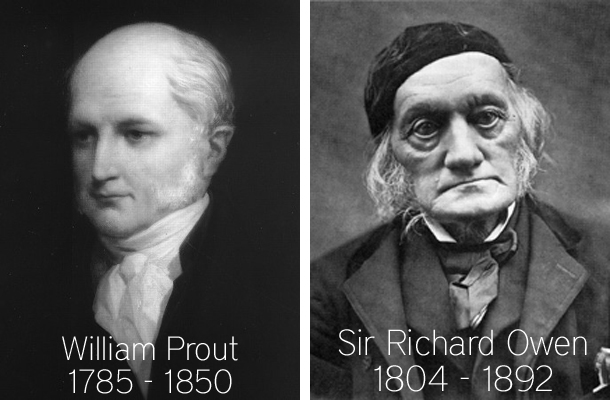 William Prout was born in Gloucestershire, England in 1785. He became a practicing physician, but had a passion for research in the field of biological chemistry. One of his important discoveries was the fact that the stomach contains hydrochloric acid. He passed away in London in 1850 at the age of 65.
Sir Richard Owen was born in England in 1804. He is credited with the invention of the word dinosaur, to describe the terrible reptile species he was studying. His other most notable accomplishments include helping to found the British Natural History Museum and his work with the skeletons of extinct reptiles and mammals. He died in 1892 at the age of 88.
"But, as we have before been led to remark, most of Mr Darwin's statements elude, by their vagueness and incompleteness, the test of Natural History facts." ~ Sir Richard Owen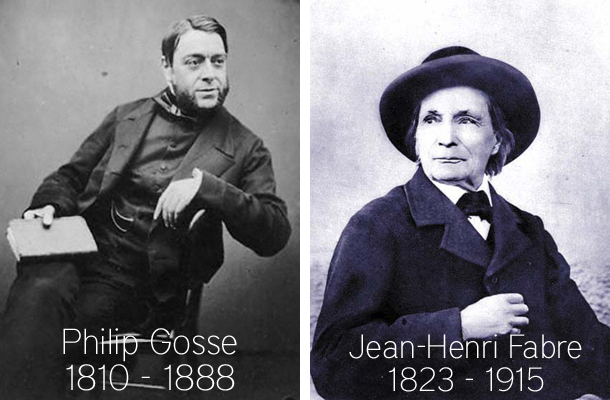 Philip Gosse was born in England in 1810. As a naturalist with a passion for marine biology, he was considered a great innovator within the scientific community. His career began at age 17 when he sailed to Newfoundland, Canada to study entomology. After returning to England, he began studying flora, fauna, reptiles, and birds. He passed away in 1888 at the age of 78.
"I assume that each organism which the Creator educed was stamped with an indelible specific character, which made it what it was, and distinguished it from everything else, however near or like." ~ Philip Gosse
Jean-Henri Fabre was born in France in 1823. He was a self-taught, well-rounded scientist with interest in many fields. However, his most noted accomplishments are in the field of entomology. His vast insect collection is still on display in a museum in France. After living a very long and fruitful life, he passed away in 1915 at the age of 91.
In my next post in this Christian Scientist series, I will share  scientists who specialized in the area of geology and the study of the great flood.