Getting to Know Your Child
Suzanne Broadhurst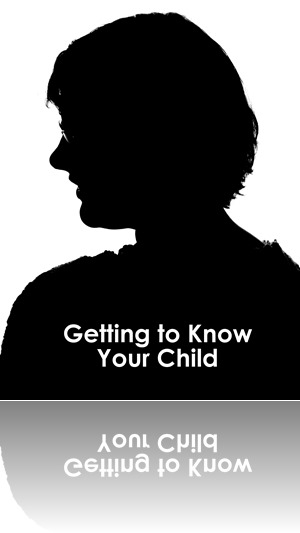 A few days before my daughter — in the silhouette above — was born, I took my 19-month old son out to breakfast.  Life was about to change, and I wanted to spend time listening to him and learning more about his very young view of the world.
That one outing became a precedent for many more with each of my children.
The Agenda
Beyond the need to escape chores and another round of editing essays, I had an agenda for taking my children out one by one for the day: I wanted to get to know my kids.
"Get to know your kids?  You spend 24/7 with them.  You know your kids."
There's a Time for Everything
From their laundry-folding ways – do they pillow fight with clean towels or carefully fold and crease? – to their sentence parsing styles – No. 2 pencil or an assortment of colored markers? – we discover much about our children in a multitude of ways throughout the homeschool day.
We spend time with our children over educational pursuits.
We spend time with our children doing chores.
We spend time with our children in the car going from here to there and everywhere.
But there's always more to learn. We need to spend time getting to know our children without distraction.
"What Does Mom Think About That?"
On several occasions, I've had a chance to visit with other people's children in these settings. The children have shared with me their dreams, their hearts, their interests and sometimes their sadness.
After a few minutes of discovering a delightful or insightful peek into who they are, I ask them, "What does your mom think about that?"
"She doesn't know."
"She doesn't?"
"No, she doesn't have time for talks like this."
The Hands-on Application
Let's take time to learn our children as well as teach them.
The Results
The breakfast baby and the baby-to-be, are now college-attending, Gospel preaching young adults. And me?  I am honored and pleased as punch to know them.  And yet, there's still so much to learn.