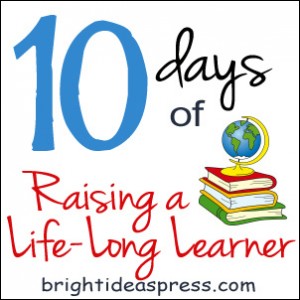 Tweens & Teens:
Pursuing Passions!
"They know enough who know how to learn."
The Education of Henry Adams p. 314
BJ was a quiet kid – like his dad. He enjoyed playing the piano and messing around with his friends. There was one thing that really got him excited, though, and that was computers. As soon as he finished his studies each day, he would spend whatever time he could on the computer. His mom got him books on programming and he pored over them. What he read, he put into action on their Mac. Over the years, his interest grew. He really wasn't sure he was interested in going to college; he really was sure he was interested in computers!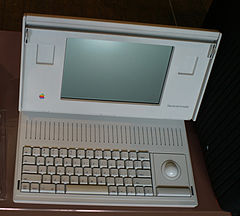 His parents took the money they had saved up for his college education and bought him a state-of-the-art computer, printer, and many peripherals. He had learned so much about computers and programming over the years, they believed he would learn what he needed to know to be a valuable employee or entrepreneur if just given exposure to the right equipment.
Right about this time, BJ began volunteering in the TV studio at their church. He started out sweeping the floors and emptying waste cans. Just by being there, he was learning much. Folks began to notice that he had an incredible amount of interest and aptitude in the use of computers in television and movie production and was even able to help them through various difficulties which arose. Soon a paying position opened up; BJ applied for and got the job.

Then the homeschool graduate was making good money doing what he loved. Now, years later, his reputation in his city for being the fellow who 'knows how to handle problems' that arise in computer and film production is well established. BJ is in demand for this type of consulting and is happily doing his life's work.
 Experience is the Best Teacher…
…. so the saying goes. Many young people are taking advantage of the enormous opportunities available to them as home educated students. The flexible schedules they usually possess, as well as the ability to take the time to really focus on an area of interest, are of great value.
However, these opportunities don't usually just jump into your lap. It takes an alert, caring adult to:
search out possibilities
turn occurrences into opportunities
encourage the student to participate.
There are adults who would be pleased and honored to share their vocation with an interested young person.
Do your student a favor – help him/her find one!
;
Be sure to visit these brilliant women during our
10 Day of Adventure between November 7th-18th!
I love these ladies and I know you will too.

10 days of Character Studies | Confessions of a Homeschooler
10 days of Christmas Countdown Ideas | Milk & Cookies
10 days of Creative Writing | Chocolate on My Cranium
10 days of Crockpot Meals | The Happy Housewife
10 Days to a Godly Marriage | Women Living Well
10 Days of Growing Leaders | Mom's Mustard Seeds
10 Days of Homeschooling High School | Weird Unsocialized Homeschoolers
10 days of I Wish I Had Known | Fruit in Season
10 days of Keeping Your Marbles | The Tie That Binds Us
10 days of Kid-friendly Food | Planner Perfect
10 Days of Language Arts Lesson Planning | Jimmie's Collage
10 Days of Apps | Daze of Adventure
10 Days of a Mason Jar Christmas | Cajun Joie de Vivre
10 Days of More JESUS in Christmas | Preschoolers and Peace
10 Days to a Peaceful Home | Raising Arrows
10 Days of Raising a Life-Long-Learner | Bright Ideas Press
10 days of Science with Math | Blog, She Wrote
10 days of Teaching Values | Our Journey Westward
10 days of Winning your Child's Heart | I Take Joy
This post may contain affiliate links. For more information, please refer to the
disclosure policy
.