Ten Days of Raising a Life-Long Learner: Day 4 — Research Ninja Skills, Part 1
Maggie Hogan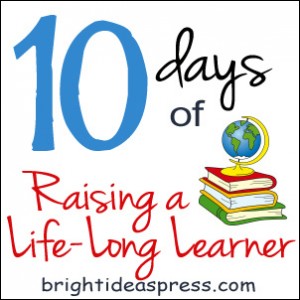 Ninja Research Skills
People!! Are there more important life/work/college/school skills than knowing how and where to find information?! (Well, ok, maybe there are… but not many.) My goal in homeschooling was not to try and teach my sons everything but rather to Teach Them How to Learn – so they could find what they needed to know.
To that end: in the next few posts I'll share my favorite sites for finding what you need to know. (And, knowing how to determine if a site is a trustworthy source!)
Simple List Time. Bookmark these. Trust me.
(Even if your kid-lets are little, you will want these yourself
and they will need them in a few years.)
On the web you will find many "OWLS" (Online Writing Labs). My absolute favorite is the one hosted by Purdue University. They state:
"The Online Writing Lab (OWL) at Purdue University houses writing resources and instructional material, and we provide these as a free service of the Writing Lab at Purdue. Students, members of the community, and users worldwide will find information to assist with many writing projects."
www.aresearchguide.com/
"The goal of this web site is to provide all the necessary tools for students to conduct research and to present their findings…provides a Quick Click to Search Engines, annotated Research, Writing, and Style Guides (MLA, APA, Chicago, etc.), housing some of the best education sites in a Virtual Library arranged by the Dewey Decimal Classification System."
The site also provides guidelines on:
How to write an A+ research paper.
How to effectively deliver a presentation.
How to format a research or term paper.
How to quote passages.
How not to plagiarize.
How to write Footnotes and Endnotes with examples pages.
www.writinghelp-central.com/
There are many free and valuable examples on this site (do be aware there are also lots of opportunities to buy his ebooks). I especially like his section on writing different types of letters.
 https://www.cia.gov/library/publications/the-world-factbook/
The CIA World Factbook is one of my all time favorite and most oft-used sites. Although this site is not especially intuitive, if you poke around you can find pretty much you'd ever need to know about any given country. It provides "…information on the history, people, government, economy, geography, communications, transportation, and military for 267 world entities."
Tomorrow we'll start Digging for Golden Sources
in our quest to develop Ninja research skills in Raising a Life-Long Learner, Part 5.

Be sure to visit these brilliant women during our
10 Day of Adventure between November 7th-18th!
I love these ladies and I know you will too.

10 days of Character Studies | Confessions of a Homeschooler
10 days of Christmas Countdown Ideas | Milk & Cookies
10 days of Creative Writing | Chocolate on My Cranium
10 days of Crockpot Meals | The Happy Housewife
10 Days to a Godly Marriage | Women Living Well
10 Days of Growing Leaders | Mom's Mustard Seeds
10 Days of Homeschooling High School | Weird Unsocialized Homeschoolers
10 days of I Wish I Had Known | Fruit in Season
10 days of Keeping Your Marbles | The Tie That Binds Us
10 days of Kid-friendly Food | Planner Perfect
10 Days of Language Arts Lesson Planning | Jimmie's Collage
10 Days of Apps | Daze of Adventure
10 Days of a Mason Jar Christmas | Cajun Joie de Vivre
10 Days of More JESUS in Christmas | Preschoolers and Peace
10 Days to a Peaceful Home | Raising Arrows
10 Days of Raising a Life-Long-Learner | Bright Ideas Press
10 days of Science with Math | Blog, She Wrote
10 days of Teaching Values | Our Journey Westward
10 days of Winning your Child's Heart | I Take Joy