ABCs – The Building Blocks of Homeschooling
Maggie Hogan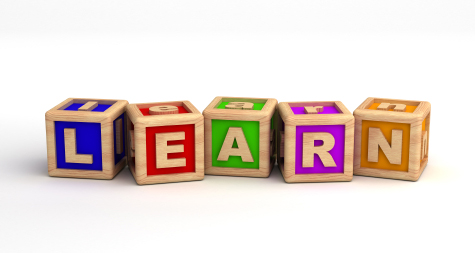 A – Approach God's throne.
Without prayer and wisdom from God, no homeschool can truly succeed. Look to Him who loves your children best for direction; yearly, monthly, daily, hourly.
B – Be realistic. You can't do it ALL.
Do you try to teach everything? Do you worry that your child isn't studying the exact right material for their grade? In our zeal to be the best teachers we can be, we often put unnecessary burdens upon ourselves.
For example, let's say you have picked a particular publisher and are following their history scope & sequence. They have decided that 5th grade should be American history and 6th grade should be world history. You have both a 5th grader and a 6th grader. Would you thus attempt to teach two completely different history courses the same year? Ack! Don't do that to yourself or your kids.
History is the ideal subject for families to study together. Publishers scope & sequences may provide you with some ideas, but they aren't the law. So…please, cut yourself some slack! Teach the same time period to all your students together.
C – Coach your children to become independent learners.
This is vital: Realize that you CAN'T cover everything, no matter how hard you try. NOBODY can! If your children are still in the elementary grades, they will be hearing this stuff again and in greater detail. If your kids are college bound, ditto.
Focus on teaching them how to learn, how to research, how to dig. You can't supply them with all the facts, but you CAN supply them with the necessary tools for discovering facts.
D – Do what you can, then let it go.
You have to stop somewhere! No matter how great we're doing, most of us think we should do more. Let it go. Lay the foundation; don't try to erect the entire skyscraper in one year.
E – Evaluate your year.
Now, with all that said, how do I know if our homeschool succeeded this year?
Did my children learn? Do they want to learn more? Was God honored in our home?
Yes? Then we had a successful year!