Washing Machines and 5-Year-Olds
Maggie Hogan
I was encouraging my friend Melissa to teach her sons, ages 8 and 6, to do their own laundry. (Well, I only mentioned the 8-year-old because I knew she would be hesitant to let even her older son near the machines.) She received this friendly advice from me – her dear friend – rather lukewarmly.
Now you have to picture this: Melissa in the basement with the laundry chute open, clothes backed up to the second story, and the rest of the clothes knee-deep around her. (You know, if she reads my blog, I might be in trouble here!) With four very active kids and clothes rivaling books for space in her house, she is ALWAYS doing laundry. So . . . I was just giving her suggestions based on my experience with the mountains of clothes our family generated with only two children. Then I made a mistake. I told her the following story: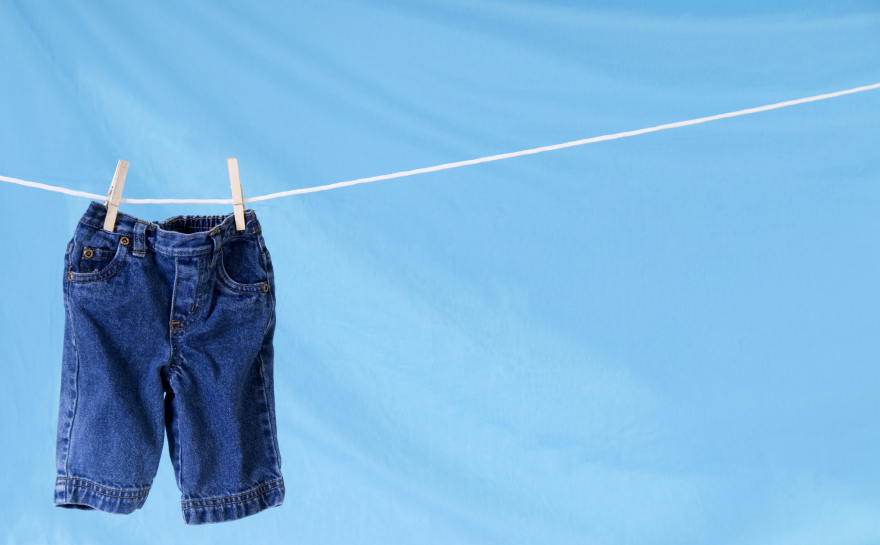 When JB (our oldest son) was 5, I decided he should be in charge of his own laundry. "You dirty it – you wash it" has always been my motto in parenting. We placed a stool by the washer, and I carefully explained the system:
Dump all your dirty clothes on the floor.
Sort into two piles – dirty and REALLY dirty. (This kept church clothes from being mixed up with the "I was digging for buried treasure in the mud, Mom!" pile. Yes, I know that clothes are usually sorted by whites, colors, etc., but if the whites are coated in mud, it is hard to differentiate . . . )
Dump load #1 into the washer.
Pour in one capful of detergent.
Set on: large, cold, regular.
Pull knob.
CLOSE THE TOP OF THE WASHER.
This last instruction was paramount because our washer would not fill with water while the top was open. This concept was evidently intriguing to JB . . . hence the excitement later when he proudly told me he had figured out what made the water stop and start. When the repairman came out to replace the part JB had ingeniously discovered, he confirmed that JB was indeed correct in his guess.
That was NOT the right story to tell to encourage Melissa to give her children wings in the washing department. However, I am here to tell you that both of my boys have done their own laundry ever since, and for a number of years they did mine as well. I list this as one of the smarter things I have ever pulled off!
One day I'll blog about the some of the dumber things . . .