Gaps, Gasp!
Suzanne Broadhurst
Now that's terrifying.  Just by arranging two letters in a word, we can turn gaps into a gasp.  All it takes in the non-spelling world is listening to two strangers drill us about our homeschool responsibilities.  What we once thought were simple gaps – little holes left in the fabric of our knowledge – now become gasps of panic and dismay!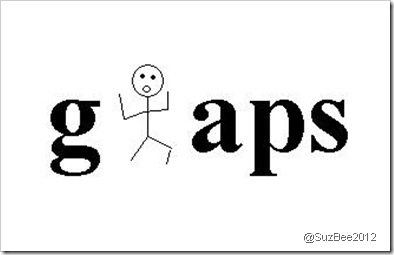 Horrific!  What will our children do if they … gasp … don't know everything?
For those of you who don't plan on reading this whole post, please do; you don't want gaps in your parenting, do you? tee hee.
And for those who are committed to learning everything you can so you can teach your children everything they need, take a deep breath and remember there are just a few basics that need to be covered in a child's education, in ever deepening swathes.
Let me see if I can quickly summarize them: (Don't our children LOVE it when we quickly summarize?)
reading
writing
'rithmetic
Hmmm, yep.  That's about the sum of it.  If they can do those three things, in increasing difficulty throughout their education, using history and science as areas of:
application
interest
fascination
worldview introduction and reinforcement
not to mention all the great wisdom for life to be gleaned!  Any gaps they may have left will be purely informational.
And who is without an informational gap?
For those nosey strangers pressing for your production of omniscient offspring, ask them if they speak Cameroonian Pidgin.
No?!   Oh global disgrace!  A gap!  A gap!   This woman has a gap! 
(Disclaimer:  Not a good idea to actually DO in public, but no harm in thinking it, yes?)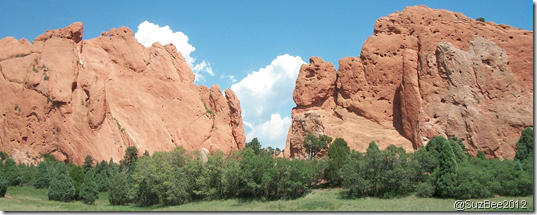 "Wonder is the seed of knowledge."

(Francis Bacon)
Fluttering by – wondering – for now,