Homeschooling a Child with a Chronic Illness: Part 2
Suzanne Broadhurst
In my last post, I shared the first half of my interview with my 17-year-old daughter, Winter, about her chronic illnesses and their impact on her education. Today we talk about her treatments, advice to children with chronic illness, and finding joy.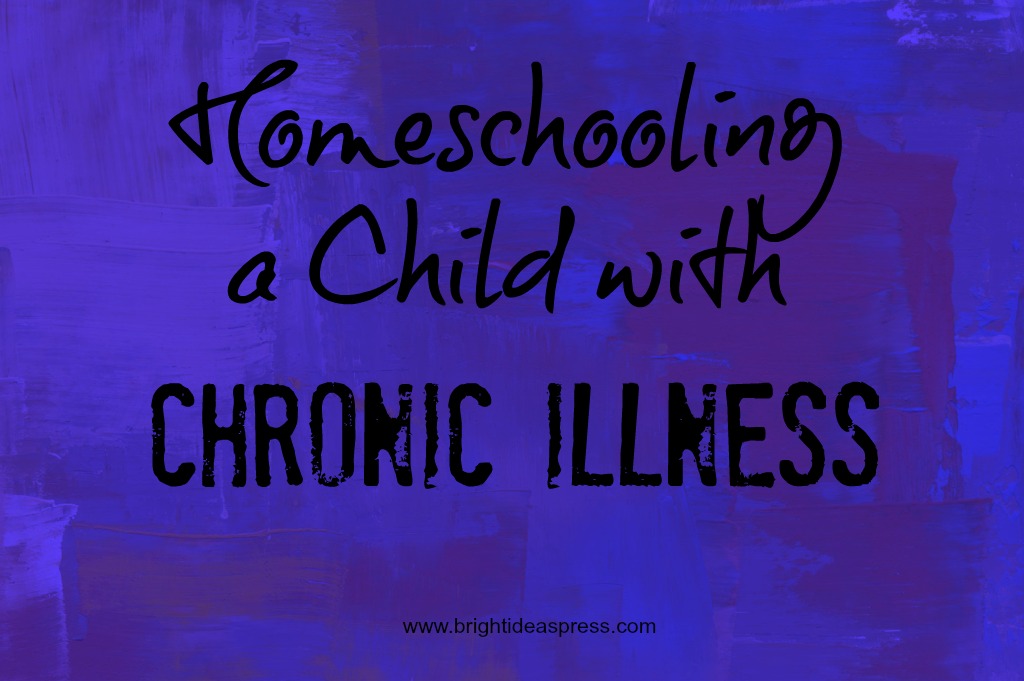 You mentioned treatments. Can you describe your treatments?
Winter: It depends on how bad my skin is. If my skin is doing really well, I take a 20-minute bath every night [in plain water] and load up on moisturizer. If my skin in a particular area is doing bad, I will wrap that area in a wet something [depending on the area]. Wait, go back: I put topical steroids on after the bath, before the wrapping.
Then I put a dry something over the top of the affected area. If a particular area is really bad or there are a lot of bad areas, or if I'm getting ready to go to an activity that may be a trigger, I will take a second bath—in the morning—and may or may not do the wrapping depending on how bad it is.
If it is really, really, really bad, or if there are a lot of really bad areas, then I will do a third bath around noonish, and then I would definitely do the wrapping. And then, if I flare, I sometimes take a bath just to calm down the flare. And then just lots of moisturizer and some antihistamines and ice packs, as needed.
You mentioned wet somethings and dry somethings…
Winter: Well, if it's the arms I put on long wet knee-high socks on my arms and then dry knee-high socks on top. If it's the torso and back area, I take a wet long john shirt and put it on, and put a dry sweatshirt—a very decorated sweatshirt!—over the top.
And if it's the legs, I put wet long john pants on, and dry sweat pants—very decorated sweat pants—on. And if it's the feet, I put wet socks and dry socks on.
And if it's the neck, I put a wet towel and dry towel around. If it's the face, I wrap it in wet gauze and put like a thin white ski mask [tubular dressing] with a hole cut out for my face.
I think I got all the pieces of me!
How does your health affect your friendships?
Winter: As of now, I think that I've met some really good people who see me as me, not my illness. And I just have to remind myself that when someone is nice to me, they aren't just pitying me; they are just being nice. And that's OK. That's better than OK—it's stupendous! Supercalifragilisticexpialidocious! But you don't have to spell that if you don't want to!
How has this challenge been a positive influence in your life?
Winter: It's given me numerous opportunities to witness to people that I wouldn't have had under normal conditions or whatever. I've met a whole lot of really cool people because of it.
If you could share a tip or two with children facing a chronic illness, what would you say?
Winter: I think the best tip is realizing God is on their side. He is not letting this happen because He's mean. Let Him help them in ways He is offering and let Him walk with them during the troubles.
Find hobbies you enjoy doing and focus on those rather than the things you can't do. Focus on people who understand about your illness and those who just see you as you.
You are not your illness. It helps a lot if you realize and don't define yourself as someone with a chronic condition, but with who you actually are—your personality.
If you could share one thought with healthy people, what would it be?
Winter: How to share compassion in a practical way. Listen to them when they want to talk about their illness. Treat them as a "normal" person, keeping in mind their limitations. Don't try to fix them. That's what doctors are for (giggle).
What are your hopes for the future?
Winter: Being able to minister to people going through struggles. So I guess that would include all people (giggle).
Do have any specific plans for the coming year or years?
Winter: For the coming year, finish out high school at home. Then learn more and more what my health boundaries are and what my health boundaries should be and what my health boundaries shouldn't be. And that might be very redundant!
Then go to a local community college for my AA. And then continue to develop my artwork stuff.
Anything else you would like to share?
Winter: Finding joy in whatever you can and spreading that joy—in whatever way you can—is very therapeutic.