On the difficult days
Maggie Hogan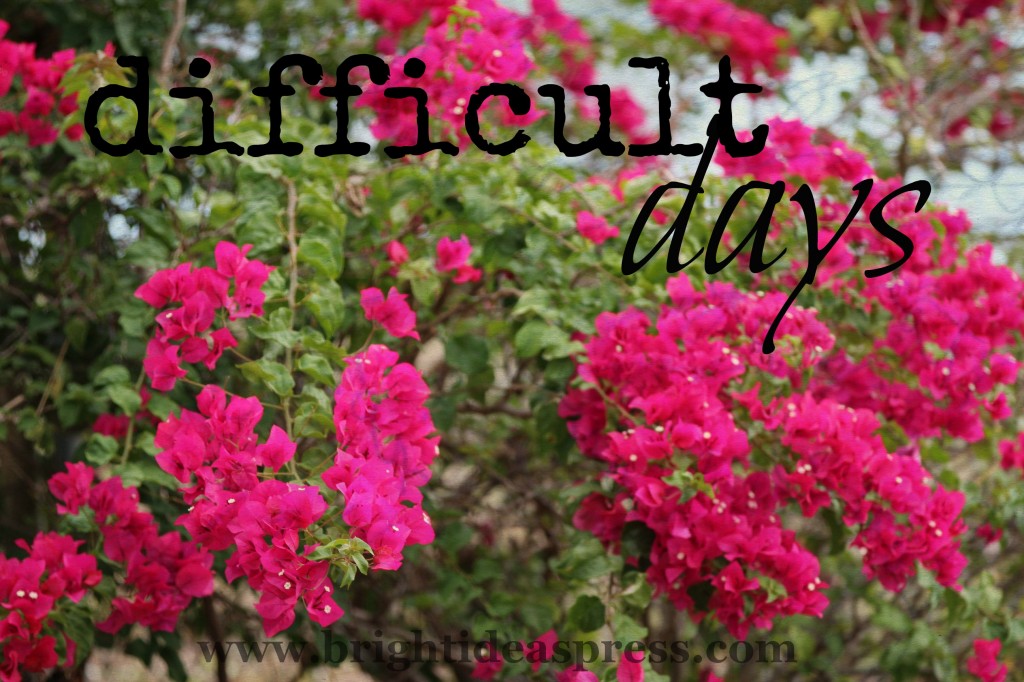 Difficult Days?
We all have them. Whether they are caused by external or internal sources, it is all too easy to get caught up in the difficulty and lose track of the possibility! Back in my very stressful high school years, I often started my day with this little saying (attributed to Mark Twain). It is quite deep and profound and I'm hopeful it will be as helpful to you as it was to me. Try it yourself. Ready? "Eat a bullfrog first thing in the morning and nothing worse will happen to you all day."
On a more serious note, there is certainly a better way to face your mornings. Pray together with your children before starting school. Ask each, according to their ability, to add one prayer request or thanksgiving. Keep it simple, but do it consistently. You will be amazed at their growth, your growth, and how this simple habit will positively impact your day.
"Lord, help me today to do the difficult things that I should be doing. Help me to ignore the distractions the enemy throws my way. And Lord, please give me the wisdom to know the difference between Your will and my wants. Amen."
Stop what you are doing right now. Ask yourself – is this the best use of my time? What is it I SHOULD be doing? Now, go do it. Too hard, you say? Not for the Author and Creator of life!
Fear not, for I am with you; Be not dismayed, for I am your God. I will strengthen you, Yes, I will help you, I will uphold you with My righteous right hand. Isaiah 41:10 (NKJV)
What is your go-to method for those difficult days?