Two Vital Viewing Tools: For the Parent
Suzanne Broadhurst
Now that we've handed our children a magnifying glass and a pair of binoculars, let's take a look at how figurative versions of the same tools can help us, the parents, in our homeschooling experiences.
Mamas tend to see what's right in front of us:  the stack of library books, a salt dough map drying on the dining room table, an empty crock pot – I knew I forgot something this morning! – and all that beautiful homework to correct, explain and file away in case a question of the legitimacy of our home education program ever arises.  Since we are often bombarded with visual cues in the here and now (it's here, do this now!) we, too, need to pick up a couple of vital viewing tools once in awhile to keep homeschooling in perspective.
The Magnifying Glass
If you ever had a splinter in your hand that you could feel, but others couldn't see, you'll know the value of having a magnifying glass handy.  You know something is there, but neither you nor anyone else can actually see it until you look through the glass.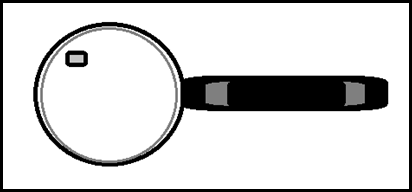 Sometimes, we need to look more closely at our children's homework and encourage them to be aware of the details.   "Ah ha!  I see it now!"
For example, here are some of the little things to look for:
Math
Labeling answers to word problems
Circling the answer when they show their work
Writing fractions properly
Memorization of basic addition/subtraction/multiplication/division facts
Significant digits (higher math and science)

Writing
Use of quotation marks
Their, there and they're (and similar oopses)
"Name and date" their writings
and a bazillion other little things that most of us are still learning as adults 
Science
Recording data in a lab book
Measuring carefully
Wearing safety gear
Cleaning up after themselves
The Binoculars
Just as it's important to look closely at our children's todays, we also need to keep a prayerful eye on their tomorrows.  Although we don't have supernatural binoculars that can give us a clear view of what's down the road (I wonder, would we enjoy that as much as we think we would?) we can plan ahead in a general sense trusting God with the details.
"A man's heart plans his way, But the LORD directs his steps."

Proverbs 16:9
But … how far ahead should we look as we plan?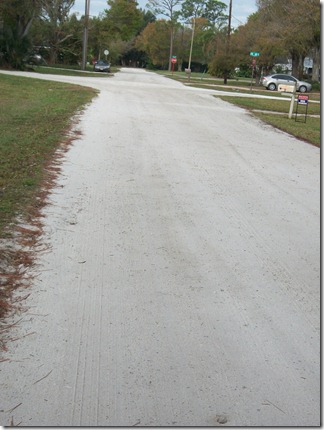 Here's what I've done, and it's brought me to my final year of homeschooling, with one already in college:
One year:  What skills do you want them to have in a year?  What can you do to help them succeed in those areas?
Five years:  What choices will they be facing in five years time?  Begin to talk to them now about how to make those choices.
Post-high school:  What are their goals after high school?  Even if they are quite young, most children dream of being this or that.  Take them on field trips to the fire station or plumbing store, or teach them a little art or music.  It will either fuel their passions or help them decide, "I don't wanna be that anymore.  I wanna be a …." And off you get to go on another field trip! 
Post-college:  I know it might seem a long way off for some, but it will be on your calendar soon enough.  Think ahead to the skills, the knowledge, and the wisdom you wish you had early in life and share it with your children.  Or if you are still in the learning process (who isn't?) enjoy learning *with* your children.   Takes a little humility to say, "I don't know how," but it's so fun – and valuable! – finding out with them!
Just like it's best not to look into someone's home or windows with a pair of binoculars, neither is it wise to look so closely into another's life or goals that comparing becomes a problem.  When we want a good look into our own lives, the best view is the one in the mirror of God's Word.  
The Nature Journal
The parent's nature journal is called the planning calendar.  It's where we sketch life down the road as we see it from our view at the moment. Keep in mind the up-close view – the to dos and the to remembers – fine tuning our children's lives little by little, and the view from afar – the dreams and the goals – both from your set of 'noc's and from your young ones'.
Like nature journals, some calendars will be more detailed than others, and some have more color.  Create your schedule based on the life around you and the needs of your loved ones, finding the touch of the Creator in your family's design.
And whatever you do, enjoy the view!