Ten+ Tips for Using the Public Library
Suzanne Broadhurst
I probably could have homeschooled my children without the resources of the public library, but it wouldn't have been nearly as much fun – nor as educational.  Mainly because I could never afford to keep their curiosity fed without a herd of free books coming and going library to home!

Here are ten tips to help you enjoy the library system and its many offerings:
1.  Go!  A recent study showed the typical American checks out 7 books – a year! – from the public library.   That was shocking to this homeschooling family of four, since we average checking out at least 7 library books a week – per person.
2.  Go to the library regularly.  Not only does a weekly library run create memories to treasure, it will help immensely with #10 so your treasure doesn't become a memory.
3.  Get library cards for everyone in the family.  Yep, even for the baby (if there's no age restriction).  There are times – especially during homeschool co-op season – that we have to borrow Dad's card just to be able to check out everything we want, even with a 50-item per card maximum.  Yah, we love our library!
4.  Ask a librarian how to put a "hold" on books.  Many libraries will offer this service via a website or phone call.  And ask if you can get help with the hunt (offer a subject and reading level), as some librarians will even search the catalog for you – and put the books aside for you – while you are home cooking dinner.  Both ways are especially helpful when you know specific history and science topics are coming down the timeline.

4a.  When teaching older students, I still order juvenile books (picture books, easy readers, and "Y" books) on the topic at hand. Scanning a book with large text in simple words with colorful photos helps cement information – and is just plain enjoyable. 

5.  Browse the shelves together.  Not only will you notice what catches your children's attention, you might find something that sparks your interest, as well.  And you will all begin to absorb the Dewey decimal system with little effort, discovering which shelf holds your favorite subject, be it crocheting or cookbooks.
6.  And don't forget the music section!  When we study a time period or region of the world, we check out corresponding music, adding depth to our learning – and fun to our housekeeping chores!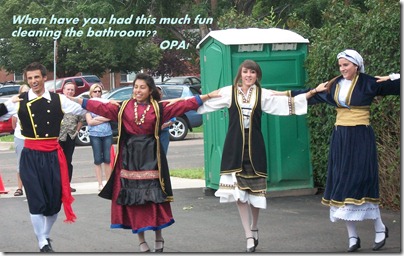 7.  Ask the librarian about services available to homeschoolers, including classes, research databases, free Kindle check-outs and volunteer opportunities.
7a.  Be polite.  Practice using pleases and thank you's.  Simple kindnesses go a long way in developing community relations.
8.  Check out more books than you think you need.  You never know which one will have just the right bit of info – or really great photo – that will spark more interest.  (Hence #3.)  And in this day of cutbacks, every item checked out helps the library doors stay open a wee bit longer.
9.  Keep a list of books, CDs and DVDs you have checked out.  Many – if not all – libraries offer access to your account online, making renewing and due date checking easy-easy!
10.  Return your books on time.  Having a regular day of the week (see #2) for library runs really helps with this! 

Enjoy the shelves!  And Happy Library-ing!

Twitter @SuzBroadhurst