Keeping It Real: You Are Not Alone in Your Homeschool Struggles
Melissa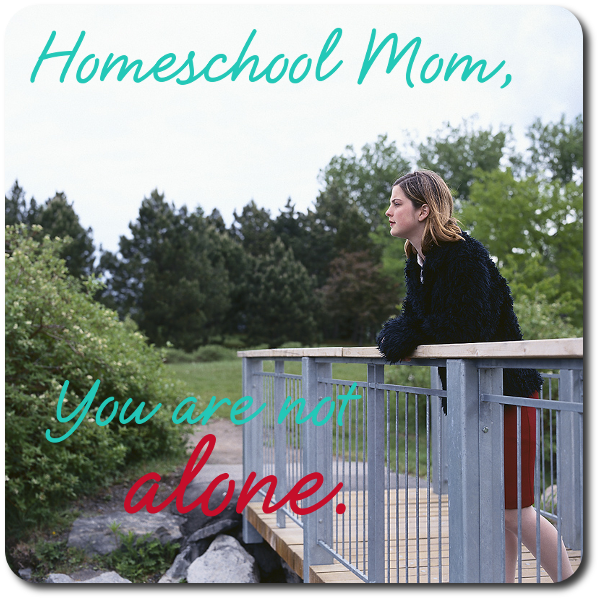 Last night when I couldn't sleep, I did what any desperate, sleep-deprived mother would do.  I browsed Facebook. And I came across this post from a dear homeschooling mama with six children. The names have been changed to protect the overwhelmed.
In the interest of keeping this honest, I am about to unleash an unholy amount of screaming on my kids. I'm tired and sad and crabby, and no one is finished with their work yet. Megan is whining, and Michael keeps finding pens, and David seems to think if he isn't stuck to me like glue then his life has no meaning. I just spent 10 minutes fantasizing about putting the big kids in school and the babies in day care. Now I have to stand over Nathan and force him to focus, keep the twins from killing each other, kill a butternut squash for dinner, pick up because it looks like a hurricane hit, and if one more kid comes and asks me a question I will either need to rip out their tongue or tear of my ears.
I ached for her. But it made my heart smile, too, because as homeschoolers we tend to live behind a veneer of family perfection.
We tend to share only the victories.
when our children win the spelling bee
when we get our entire thirty item to-do list completed
when the 6 year old finishes Tolstoy
when the 10 year old masters calculus
We should rejoice in the accomplishments of our children and in all the gifts God gives us. But we also need to remember to keep it real because sometimes life blows up. Sometimes our kids are less than perfect. Sometimes getting through the day is a struggle, and keeping it real reminds us and others that God is not finished with us yet.
Seeing this Facebook status reminded me that despite all the fantastic things she and her kids do, she has days that are just like mine.
when I can't get the kids to listen
when schoolwork takes until bedtime
when the kids won't stop picking on each other
when the kids end up in screaming matches
Because of the honesty of her post, I watched others surround her with prayer and encourage her. Through her sharing, I was reminded that I am not alone in my own homeschooling struggles. The chaos I see sometimes in my home also happens in the homes of others.
Although I'm not in favor of regular whining or focusing on the negative, I am in favor of occasionally putting away the fake veneer and keeping it real.