Black Friday Sale at Bright Ideas Press
Jenn Hamrick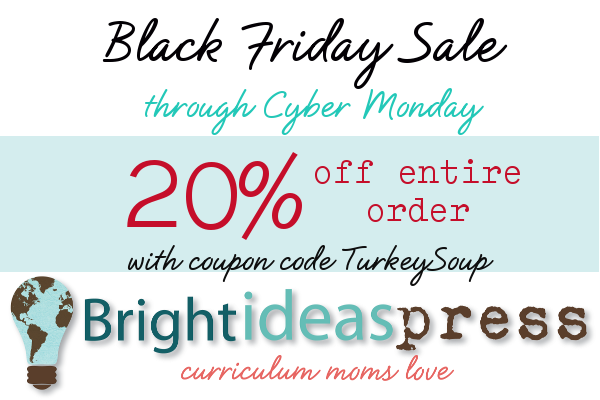 At the Bright Ideas Press annual Black Friday sale, you save 20% off your entire order. Anything you put in your cart is eligible for this special discount.
This four day event begins 12:01 AM on Black Friday, November 23 and ends at midnight on Cyber Monday, November 26.  (All times are eastern time zone.)
Take 20% your ENTIRE ORDER by entering the coupon code TurkeySoup at checkout.
The code is not case sensitive and can be used as many times as you would like on the days of the sale.