Hands-on History Activity: Etch an Ancient Greek Vase
Suzanne Broadhurst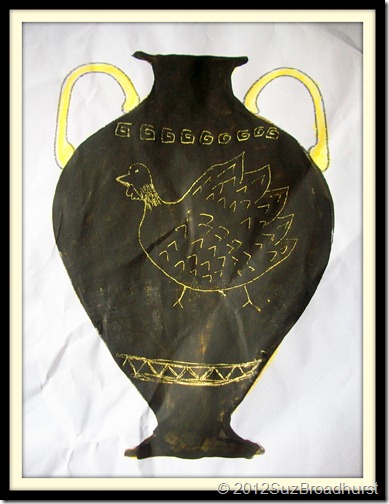 Want to give your children the experience of designing an ancient Greek vase without getting clay goo in every crevice of fingernail, tabletop, and floorboard?  Create an etching! 
I used this hands-on history activity in my homeschool co-op class for The Mystery of History study of Athens.
Preparing the Greek Vase Etching
Begin with a simple vase outline such as the one pictured below.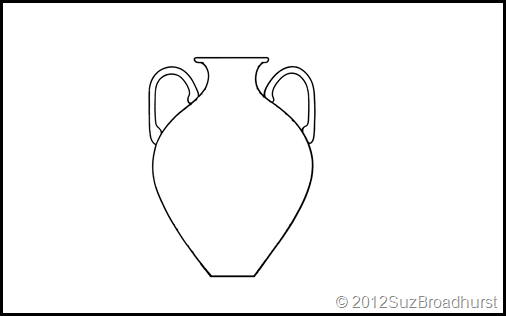 Make copies for each student and extras for demonstrating the process.
Color in the outlined shape with a yellow crayon.  You can use other colors, but yellow is true to the Greek color tradition and is easier to see in contrast when scraped.  Color thickly, pressing hard but not hard enough to make your crayons break.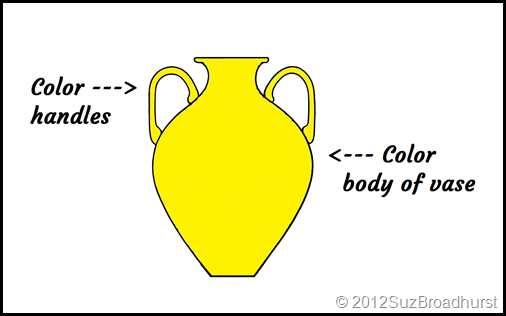 Painting the Greek Vase
Next paint the picture directly over the yellow crayon. Use inexpensive, black, acrylic paint.  Paint thick enough that the yellow is covered but not so thick that you have to wait until tomorrow for it to dry.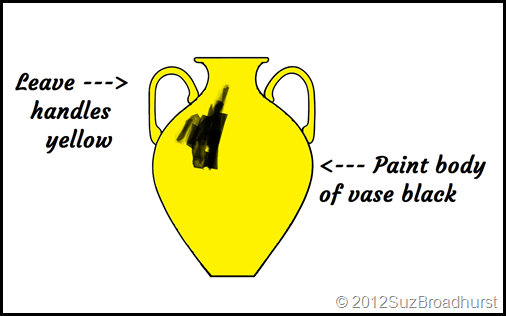 If the picture has small details (like vase handles) leave those the original crayon color.  We want to make this project easy on prep work, so no detailed painting is needed.
Let your work dry thoroughly.
Etching the Greek Vase
Use a toothpick or a short wooden skewer. (If you made Phoenician cork boats, you will most likely have leftovers.)
Pressing the point to the paint, scratch off a pattern in the paint, revealing the bright crayon color below.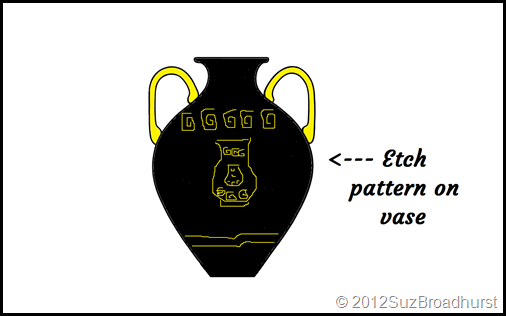 If you want to keep it historical, encourage the artists to sketch a scene from modern-day life, which was a typical subject of Greek vase art. You can also add a traditional Greek motif, like the right-angled spiral.
This basic idea can be modified with a rainbow of crayon colors under dark or even white paint.
If you make ancient Greek vase etchings, Bright Ideas Press would love to see them! Upload your images to our Facebook page for the Bringing Bright Ideas Home feature.