Notebooking the States of Matter
Lisa B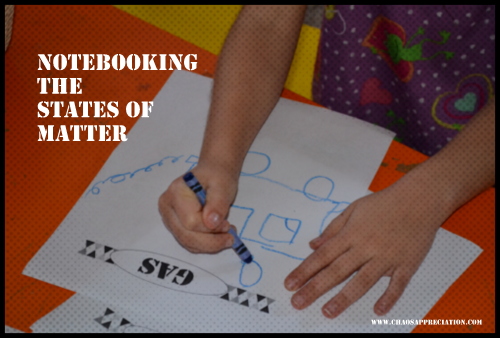 Notebooking is a great way to incorporate multiple learning styles into the same lesson. My little artist can doodle and draw her lesson while my writer and storyteller can use her words to show what she has learned.
When we reached the lessons on states of matter in Christian Kids Explore Physics, I knew we could easily supplement the book with some notebooking pages. I created some free printables about gases, liquids, and solids which are linked in this post.
Lesson 7 was all about solids and liquids, so we started off with some comparing and contrasting pages for those.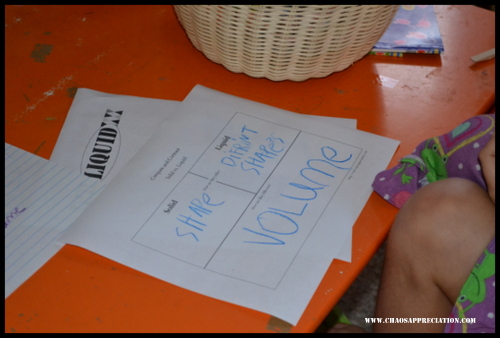 We followed those by going around the house and drawing pictures of different solids and liquids we found.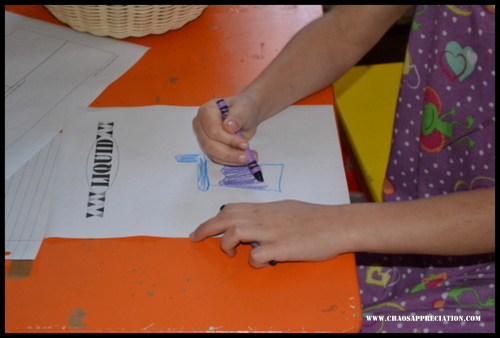 Lesson 8 introduced "Goofy Gases" which led to a lot of jokes about Daddy during our school day. Once they settled from the giggling, we worked on the same pages for solids vs. gases and liquids vs. gases.
Not being able to really see the gases made drawing them a challenge. We drew pictures of car exhaust pipes, houseplants that let off CO2, and balloons.
Our family is new to notebooking, and I'm happy to discover how easy it is to use with any subject.  Adding notebooking to our Christian Kids Explore Physics lessons is quick, painless, and very helpful in keeping school going during the busy holiday season.
Are you using the Christian Kids Explore Science series? If you want to show off your children's work, upload your images to our Facebook page for the Bringing Bright Ideas Home feature.