January Freebie: Amelia Earhart Mapping and Notebooking Pages
Jenn Hamrick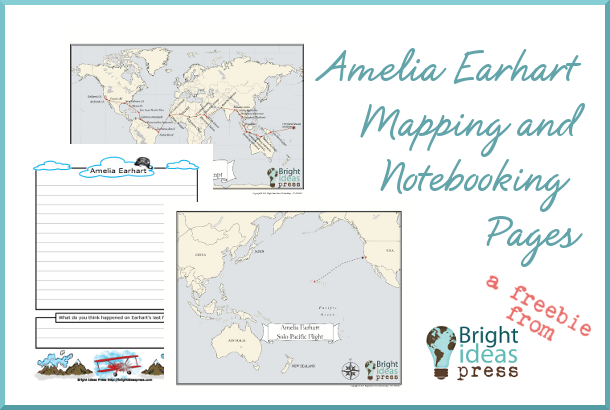 On Jan. 11 Amelia Earhart became the first woman to fly solo across the Pacific Ocean. To commemorate her great achievement the Bright Ideas Press freebie this month is a set of mapping and notebooking pages for Amelia Earhart.
This PDF includes three maps: Earhart's solo Pacific flight, her solo transatlantic flight, and her circumnavigation attempt. Each map has a full answer key and a blank page for a student to fill in. (These maps will be included in the next update of 
WonderMaps.)
A fascinating site to complement this study is
Nautical Currents
where a modern aviator recreated Earhart's circumnavigation attempt by flying her same flight plan.
We hope you enjoy the free printable Amelia Earhart pages and would love to see how you use them in your homeschool lessons. Feel free to share your photos on
our Facebook page
.