Abracadabra! Turn Fighting Siblings into Friends
Laurie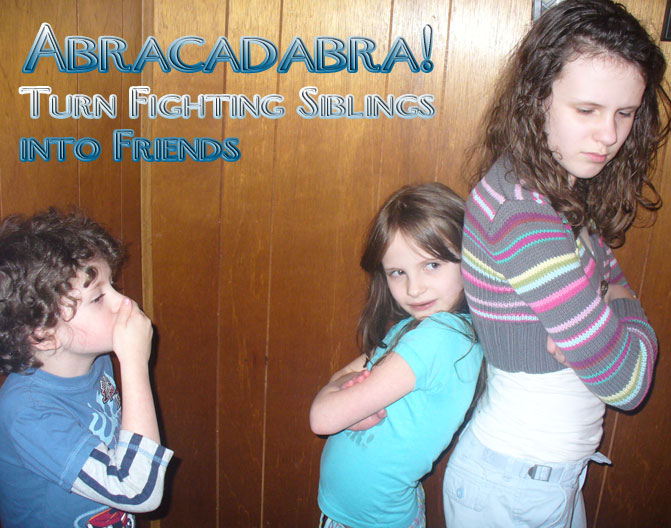 Every night our family reads Bible devotions together. The lessons often draw out interesting conversation among the children such as how a five-year-old envisions heaven or which actions the kids consider sins. Last night's lesson was Genesis 14:1-17, where God saves Lot from his enemies.
Our devotional asked, "Do you know people who are mean to you?" My eleven-year-old was appalled when both of her younger siblings named her.
Addressing the Mean
Anyone who knows my daughter is aware that she is not mean. She is kind, sweet, and helpful. But to a younger sibling, the oldest child knows more, has more privileges, and is often left in charge. Because she has recently earned her babysitter certification, I have been allowing her to watch her siblings to earn money to pay for her cell phone service. I hadn't realized that this change in position had caused any problems. But apparently my younger two children feel that their older sister is "mean." This conflict needed to be addressed.
Siblings will argue among themselves.
They bicker.
They tattle.
They say nasty things, make ugly faces, and sometimes even swing on each other.
How do we, as parents, take control of our children and prevent "meanness" from seeping into our relationships?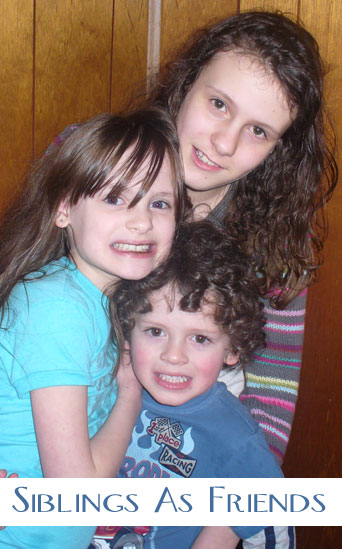 "I'm telling Mom!"
The next question that our devotional asked of us was "What can you do when someone is mean to you?" My younger children yelled out in unison, "Tell on them!"
Well, no.
If my children are being harassed by neighbors, friends, or online bullies, then by all means, tell on them! However, if your sister won't let you jump on the bed or throw your toys down the stairs, then please don't tattle on her.
But suppose you feel that your sibling is truly being mean? Is there something you can do or say to let him or her know that you don't want to fight? We discussed this very idea last night and came up with a great solution that appears to be working well.
Say the Magic Word
We made a reminder word, a special word to be used when one of the kids feels that someone is being mean. We chose "coyote," because… well, we just did. But you could make it any word.
The catch is that you can't just shout out "coyote." You have to work it into the conversation like, "Boy, it's raining cats and coyotes out there!" Or "I'm so hungry, I could eat a coyote!" When the reminder word is used, the other sibling must do his or her best to be friendly and kind. No need to tattle and no apologies necessary.
How do you encourage siblings to treat one another with kindness and respect? I'd love to hear in the comments below.