Teaching Geography or Teaching How to Learn Geography: Quotes About Geography Series
Maggie Hogan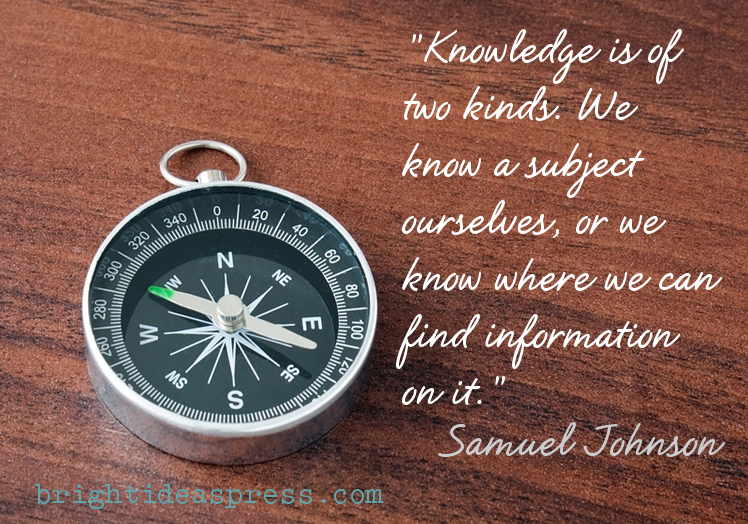 This is the third geography quote in a series. Read the first and second quotes here.
"Knowledge is of two kinds. We know a subject ourselves, or we know where we can find information on it."

Samuel Johnson
This quote is one of my favorite teaching reminders. Of course we can't teach our students everything, but how often do we forget that and despair because "they haven't learned it all"? Our fear of gaps is especially applicable to geography. First, geography is such a vast and diverse topic that it lends itself to a feeling of incomplete teaching. Secondly geography changes such that what was right yesterday may be wrong today. Calcutta and Bombay are cities in India, right? Well, they used to be. If you are up-to-date with current events and geography, you realize they are now called Kolkata and Mumbai instead. Do your students know how to find up-to-date and accurate geographic information? Do they know how to find and use geographic tools like maps, globes, atlases, almanacs, global positioning systems (GPS), compasses, and on-line sources? It is vital to include these types of skills in their education precisely because you can't teach them everything they need to know about geography. Teaching specific subject matter is important; teaching kids how to find information is imperative! In what ways are you showing your students how to learn or discover new information about geography?
This post is part of the Quotable Wisdom Link-up by the bloggers of iHomeschool Network.