God Made Geography: Quotes About Geography Series
Maggie Hogan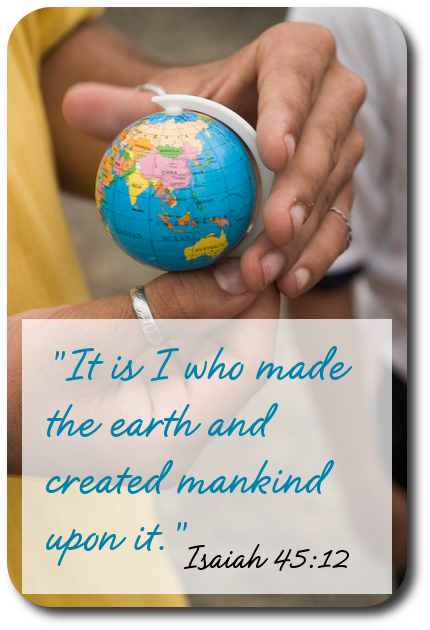 In my last geography quotation post, I explained how "Everything has to do with geography." In this second quotation, I want to simply give credit to the Creator of everything because, yes, everything has to do with geography.
"It is I who made the earth and created mankind upon it. My own hands stretched out the heavens; I marshaled their starry hosts."
Whether you are studying history or sharing the Bible with your students, please don't miss the opportunity to help them discover that the Creator of the Universe is also the  Creator of the elements in their everyday life.
the ground they walk on
the flowers they smell
the pets they love
the weather they experience
the volcanoes they read about
the continents they memorize
Other Bible Verses About Geography
Genesis 1:1 In the beginning God created the heavens and the earth.
Job 12:10 In his hand is the life of every creature and the breath of all mankind.
Isaiah 40:26 Lift your eyes and look to the heavens: Who created all these? He who brings out the starry host one by one, and calls them each by name. Because of his great power and mighty strength, not one of them is missing.
Acts 17:24 The God who made the world and everything in it is the Lord of heaven and earth and does not live in temples built by hands.
Have you ever studied geography in the Bible? I would love to hear how!
This post is part of the Quotable Wisdom Link-up by the bloggers of iHomeschool Network.