Lapbooking With Mystery Of History
Heather Cook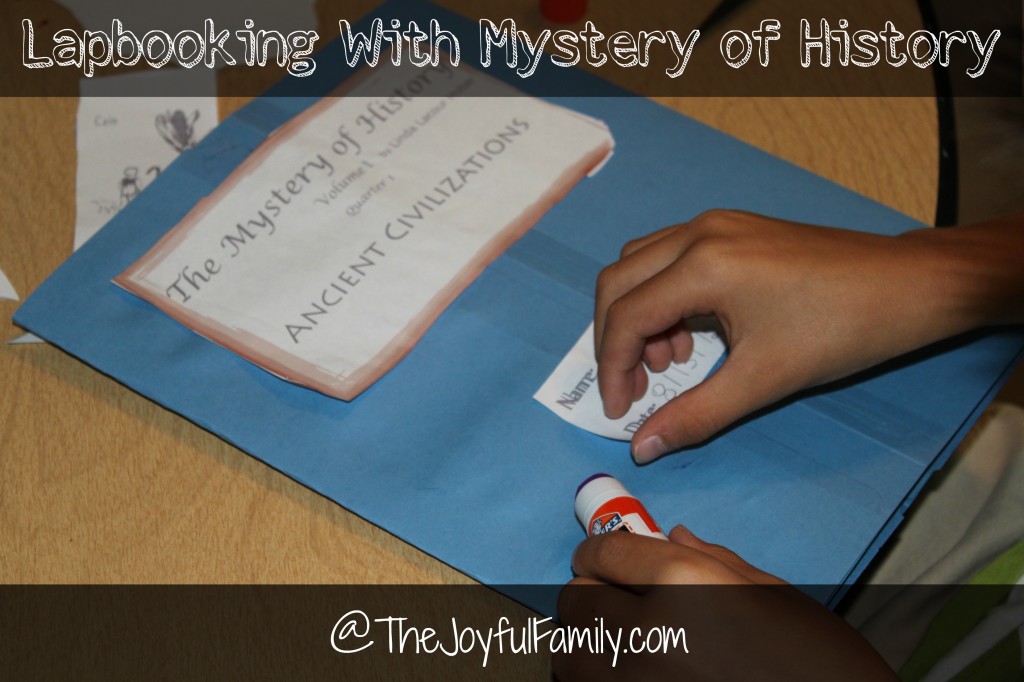 One of the great things about The Mystery of History is that there are so many supplements to aid in your journey.  In the super supplemental download for Volume 1, which is what we have, there is a something for everyone. My twins' favorite is the coloring pages. My older children really enjoy the notebooking pages. The one that we all love and do together is the lapbook.
Lapbooking with The Mystery of History is such a great way to reinforce what you are teaching. Because working on our lapbooks usually takes a bit more time in our day, I usually save this project for our Fridays. In our homeschool, Friday is a fun day of projects and crafts. When we start lapbooking, we pull out all the supplies, and more than likely, we end up sprawled across our floor.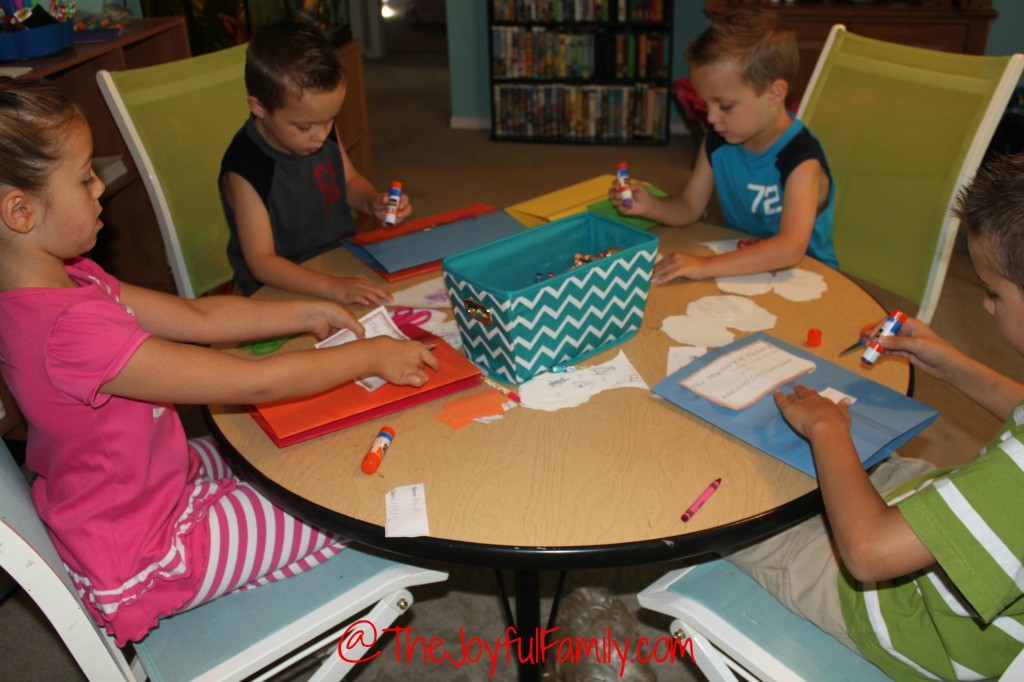 You may have to help the younger ones along on some of the assembly, but as long as they can cut and glue, they will have a great time working on the lapbooks. Since we usually only work on these once a week, there can be quit  bit of cutting involved. I like to jump in to help out whoever seems to be struggling so he or she can keep up with the others.
The great thing about lapbooks is that once you print out the supplements from your package, all you need for supplies are file folders, glue sticks, and scissors. The Mystery of History lapbooks are a great hands-on project that helps to ingrain what my children have learned in history throughout the week.