Marshmallow Physics: Hands-On Activity to Teach Gravity to All Ages
Lisa B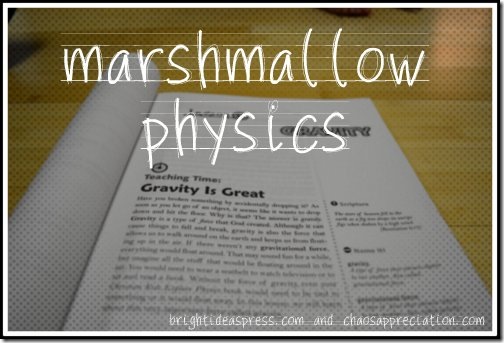 In January, most of my friends picked up their homeschool books and began their year with a renewed fervor. I put several of ours away, and tried to stick to the basics. I was exhausted from the drama of the holidays and just wanted to find my floors again. One of the reasons I love our Christian Kids Explore Physics book so much is that once I was ready to tackle science again, we were able to jump in where we left off without a hitch.
With a five minute review, we immediately picked up where we had stopped. Getting kids interested in doing science is pretty easy when you tell them the day's lesson will involve marshmallows.
Chapter 11 in our Christian Kids Explore Physics book  included an easy, hands-on demonstration of how gravitational force pulls an object straight down.
We started our testing with jumbo sized marshmallows.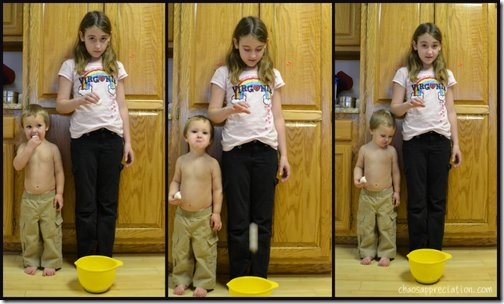 Our laboratory assistant wasted no time in testing our ingredients. The scientists were restricted from taste testing until after the demonstration.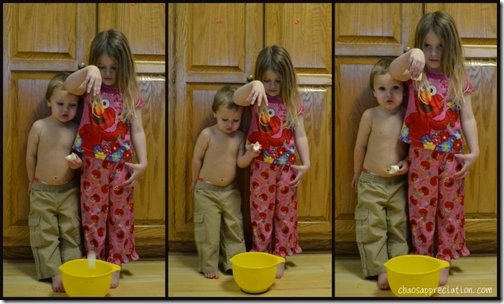 Even a preschooler can learn about physics. He sat through the lesson and answered some of the review questions.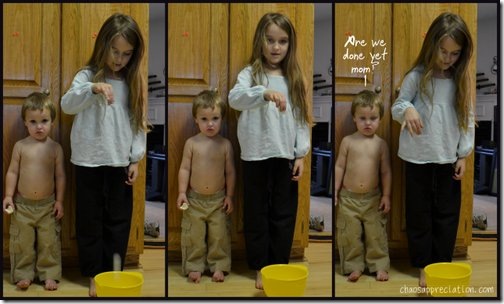 Once his marshmallow was gone, his enthusiasm in our project waned. But we had one more thing to test: ice cream cone shaped mini marshmallows.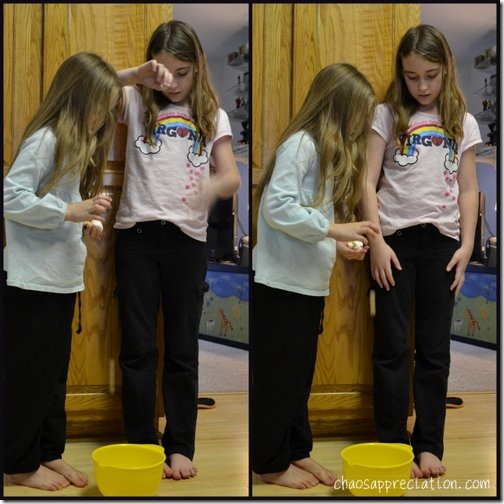 Sure enough, they fell straight down just like the big ones.
After munching on their school work, the big girls enjoyed finding thing around the house to try and drop into the bowl. Balls and blocks fell straight down. Feathers from our bird were more of a challenge. Then I had a chance to explain things such as friction and resistance.
I'm really enjoying our Christian Kids Explore Physics homeschool curriculum this year because the bite sized lessons explain very complicated concepts with kid-friendly examples. The hands-on activities have been easy to pull together with very little planning. My children, ages 2 to 11, are all included in the activities, making it easy for me to keep everyone together in one lesson.