April Freebie: Pony Express Map and Notebooking Page
Jenn Hamrick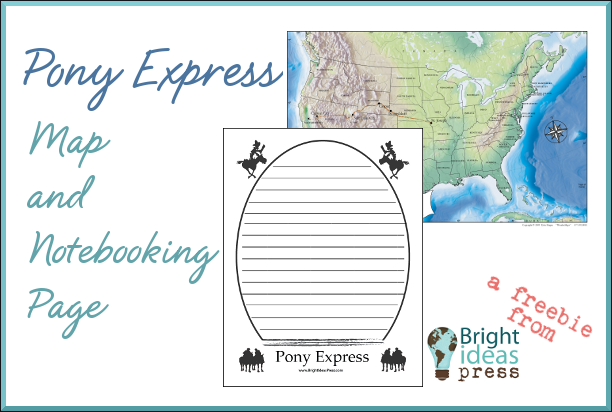 The April freebie commemorates an event from American history. On April 3, 1860 the Pony Express kicked off a revolutionary system that delivered mail from the Atlantic coast to the Pacific coast in a record ten days.
The free printable map shows the route of the Pony Express from St. Joseph, MO to California. This map will appear in updates to the WonderMaps software. The free notebooking page has a lined and unlined version.
Download the PDFs by clicking the links below.