A Big Bang or a Loving Hand? How Did We Get Here?
Laurie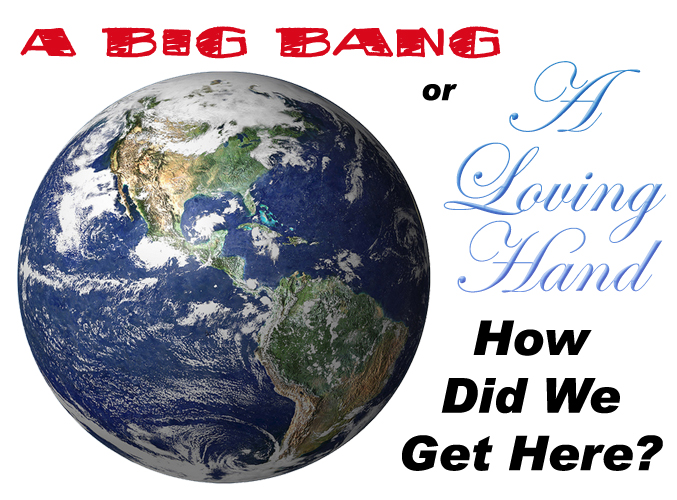 How do you broach the subject of evolution in your homeschool? Have you had to explain the Big Bang Theory in terms that didn't include Sheldon and Penny?
Christian Kids Explore Biology (by Stephanie Redmond, published by Bright Ideas Press) offers a fabulous hands-on lesson to show children how God's careful hand was involved in the creation of the Earth and all things in it.  When you see the design of the world – the order within it – how could you believe it was an accident? How could you believe that it just *kaboom* happened?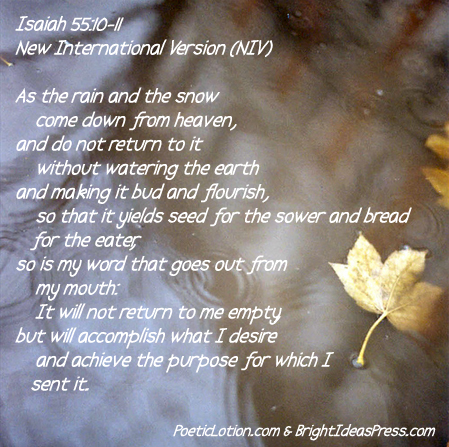 If you hold a tiny acorn in your hand and know that it can grow into a huge oak, how can you not believe in God? Any mother who has felt her child turn over in the womb should have no doubt about God. To know that rain falls from the clouds to water the trees and plants and then evaporates to rain again is to know that there is a God.
Need more scientific proof that the Earth was planned and formed by God? Look at the number Phi. No, that's not a misprint. I don't mean Pi. I mean Phi. Represented by the symbol φ. Phi is 1.618, in its shortened form. It is referred to as the Golden Number, Golden Ratio, Golden Section, Golden Proportion, Golden Mean… or the Divine Proportion.  Divinity in math? No. More like divinity in the universe. In everything on Earth.
Let me explain. Throughout nature, plants, animals, and humans all have dimensions that display the ratio of Phi to one.   In a seashell, the ratio of each spiral's diameter to the next is Phi. The seeds in a sunflower head reflect this dimension; each spiral's diameter compared with the next spiral's diameter is Phi. Pinecones are the same along with the growth of tree branches, the motion of hurricanes, the shapes of spiral galaxies, and even the proportions of humans.
Have your students measure how tall they are. Then divide that number with the distance from their belly button to the floor. I bet the answer is awfully close to 1.618, or Phi. Next, have them measure from their shoulder to the tips of their fingers then divide by the distance from their elbow to their fingertips. Phi. Hip to floor by knee to floor. Phi. Even the width of your mouth by the width of your eye is Phi. The Divine Proportion. It's no mystery, nor is it an accident. It's divinity.
Redmond recommends that students try to create something – anything beyond chaos – by accident. Drop cards or craft sticks on the floor. Did you make something? No? Now TRY to make something. Even then it's not that easy. God took his time to make us and our world. He took six days to create everything; and after each day, He took the time to see that it was good.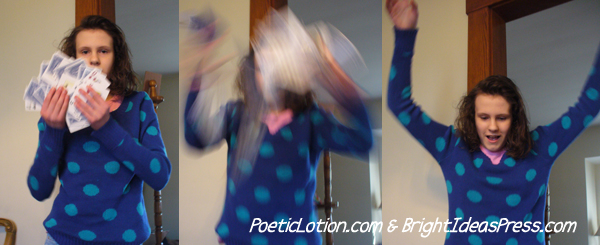 For teaching my children, we read Genesis 1. We wrote poetry and drew pictures. Then, I asked my children to explain each day of creation however they felt comfortable doing it. Since my kids are really creative on their own, I didn't assign a specific project. Gauge your own children's abilities and interests and follow along with Redmond's hands-on lesson as you see fit. My girls each created projects that made me both proud and impressed! You can see their projects here.
Encourage your children to see God's work in the world around them every day. In the miracle of a soft breeze or in a dirty earthworm, God is everywhere.
Photo Credit: Rain by Flickr | quapan; Earth by Flickr | DonkeyHotey