May Coupons
Jenn Hamrick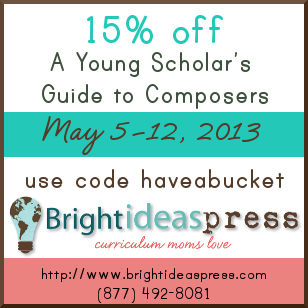 May 5-12, 2013
For National Music Week, take 15% off A Young Scholar's Guide to Composers with coupon code haveabucket.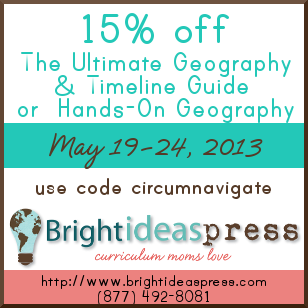 May 19 -24, 2013
Use coupon code circumnavigate to receive 15% off  The Ultimate Geography and Timeline Guide or Hands-On Geography.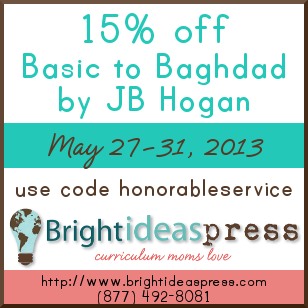 May 27-31, 2013
May 27 is Memorial Day, and we're keeping the armed forces in our prayers. Read about one serviceman's experience in Basic to Baghdad, available at 15% off the rest of the month when you enter coupon code honorableservice at checkout.
Use of all discount codes is subject to the official coupon policy. Coupon codes are not case sensitive.