How to Survive the End of the Homeschool Year
Suzanne Broadhurst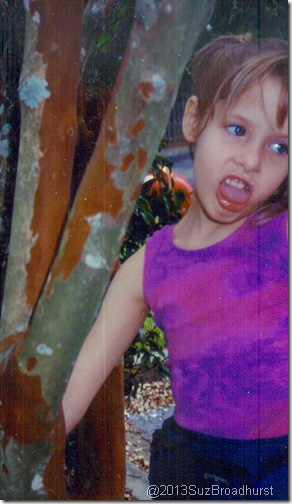 The end of the school year is near.  How do we finish everything and still love our families and they still love us?  Here are a few tips to get you through the final weeks.
Procrastinate
But only if you like that sort of last minute stress.  And only if you are singularly responsible for the final result.  If someone is waiting for you to do your job so they can do theirs, see the next point.
Don't Procrastinate
You may enjoy the stress, but do your children?  Does your husband?  Do others to whom you are accountable?  Out of love for them, remember that not everyone thrives on the last minute.
Make a Plan
Write down everything that needs to be done before you close the books for the summer. Not that we ever close all books for the summer – in fact, we get to open some we've been waiting all year for!
Dream About Summer
Take time to think about the fun things you'll do with your children this summer, things like reading
curriculum catalogs in the backyard while they play in the sprinkler.
Think on These Things
"Whatever things are true, whatever things are noble, whatever things are just, whatever things are pure, whatever things are lovely, whatever things are of good report, if there is any virtue and if there is anything praiseworthy–meditate on these things."  Philippians 4:8
Finish the Textbooks
Or don't.  If you just can't leave a book unfinished, scan through to the end with your children.  Teach them how to look for key words and concepts.  Discuss the illustrations.  If something piques their interest, hang out for a few extra moments on that page or in that chapter and then continue scanning.
Invite Exploration
A child's curiosity may lead her to learn more about the edu-appetizer offered in your scanning.  Let them explore the topic.  Plan a library trip during the last weeks of school and let them browse the non-fiction shelves.  Let all ages – young and old – pick out picture books on current fascinations.  You, too, Mom!
Underschedule
Saying no is a gift to your family.  You may feel the need to run and go, but do they?  Some children need time to process, to be still, to be listened to, to choose their own downtime interests.
Enjoy your children
There are three times homeschooling can distract us from enjoying our young ones: the beginning of the year, the middle of the year, and the end of the year.
Listen to Your Children
They may be saying more than we are hearing.
Be Thankful for the Acronym A.N.Y.
Always Next Year.  Until graduation, that is.
Then and now, be thankful there is still motherhood to enjoy.