10 Ways to Sharpen Your Kids' Language Arts Skills
Melissa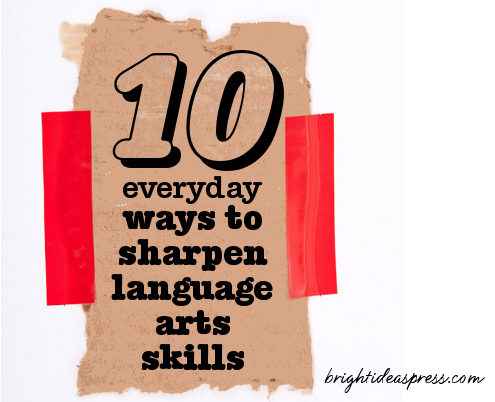 Although solid grammar, spelling, and punctuation skills are becoming uncommon in today's society, they are still vital to proper communication and excellent writing. In addition to schooling our students in grammar and writing skills, there are some simple things we can do to help them grow even stronger in their every day language usage.
Helping Students Learn Better Grammar
1. Put commonly misspelled words on an index card so you can practice on the go. Keep them in the cup holder in the car and make children spell them before they get out of the car or before you start the car. Take them into the grocery story so they can practice while you shop.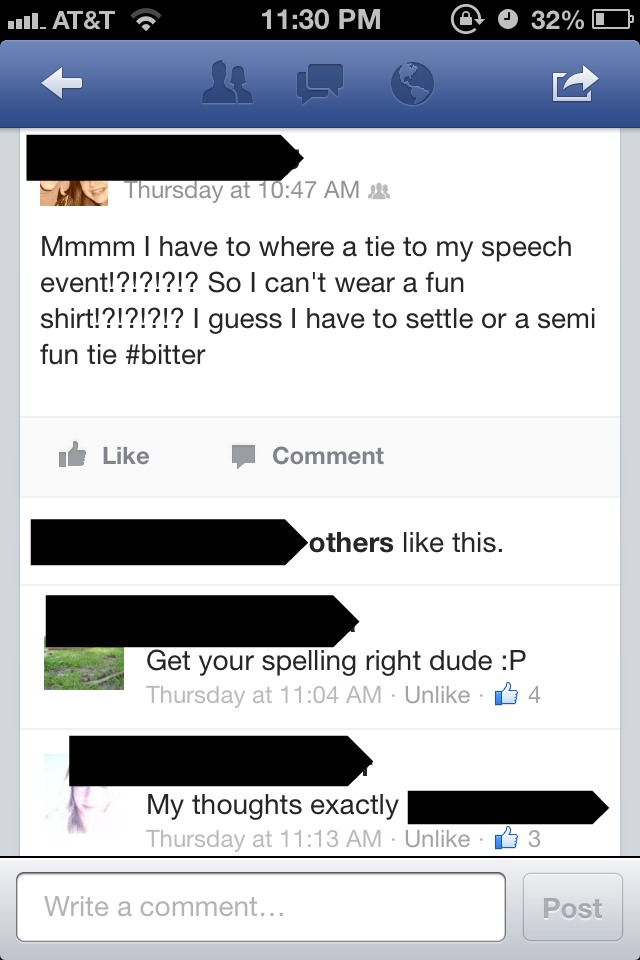 2. Make teens re-post their Facebook statuses when they're incorrect. We did this with our 14-year-old son, and now even his friends call him on it if he neglects to proof before he posts. Do it with love. Do it with laughter. But holding their online posts to a higher standard helps raise the standard of all their writing—and their friends' writing, too.

3. Take pictures of signs with grammar and spelling errors and have your students correct them. They find joy in being "smarter" than the printed word.
4. Have a scavenger hunt for signs with good grammar.
5. Have a scavenger hunt for signs with bad grammar.
6. When you hear or see bad grammar, have your child write it down and fix it.
7. Make them do it over. When your children write something that does not meet your standards, make them do it over! I balked at doing this, but when I was frustrated enough at the work I was seeing, I didn't know what else to do. At first I was met with tears, whining, and crying, but when I dug in my heels and insisted, they learned that they needed to do better the first time or they would have to do it over. And suddenly, voilà! They began to do it better the first time.
8. Don't make it too easy. I use a code when I correct my kids' work. 3S 2C 1G written next to a line in the margin means there are three spelling errors, two capitalization errors, and one grammar error in that line. Simply correcting the work doesn't require students to really think about what's wrong. Requiring students to find errors themselves helps them to be discerning about their written work and will minimize errors in the long run.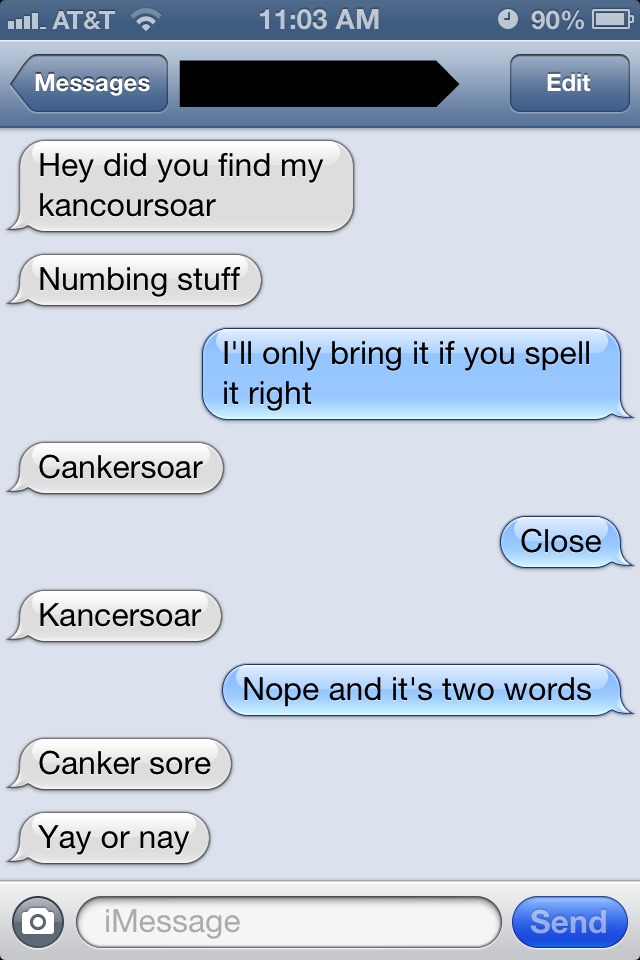 9. When your kids text or e-mail you, let them know you won't respond until their text is stated properly – with good punctuation, spelling and capitalization.
10 When your student says something incorrectly, make them say it properly five times.  It is easy to do this with mispronounced words, incorrect verb tenses and the improper use of me/I.
Common Offenders to Watch For
Plurals spelled with apostrophes.
For example: We saw two new car's today.
Misspellings of its/it's
its – shows possession. eg. Its pages were torn.
it's – contraction for it is. eg. It's a beautiful day.
Misspellings of their/they're/there
their – shows possession. eg. Their home was just painted.
they're – contraction for they are. eg. They're coming to see us tomorrow!
there – shows a place. (There tells where – both are spelled the same.) eg. I placed the flowers over there.
Brush Up On Your Grammar and Mechanics
If you're unsure of proper language skills yourself, here are are three excellent reference websites.