How to Use The Summer to Learn More
Jennifer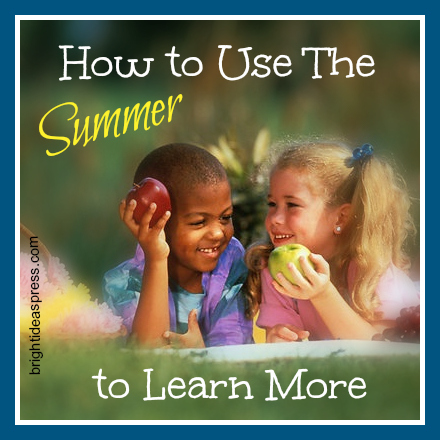 Those who homeschool year round know how to make use of those summer months to add learning opportunities that were missed through the regular school months. You can choose to spread out your curricula over 12 months or continue learning different subjects during the summer to fill in the gaps. But learning does not have to come from a textbook or take place during a certain time frame.
So how do we use the summer to learn more?
We use the summer to learn more about geography, science, and social studies!
One of the reasons we need to homeschool year around in our home is because my kids would love to just sit in front of a screen, all day long, any day of the year. After spending countless hours doing this, we have a harder time getting back into the swing of our routine. We are schedule oriented people so even a week off of our schedule means my children need more time to regroup. I have found maintaining the same schedule and routine year round keeps us in the learning mode.
During the normal school months (September to May) we concentrate on math, language arts, and Christian worldview. We also utilize the Mystery of History for our history lessons during this same time. Right now we are working through Volume 2, so last summer we spent some time learning about the state in which we live. We enjoy interest-led unit studies during the summer, especially for science and social studies.
Learn more with unit studies and experiments.
Unit studies go where text books cannot. They go even deeper into a topic that you were only able to briefly touch on during the last season. If there is a specific interest, a unit study is how you learn everything you possibly can about that topic.
In science, you might want to add experiments (do them outside if you do not like messes). For example,  learn more about rocks and minerals. Your biology text might touch on birds, but you can enhance that with an owl pellet dissection. For social studies or geography, you can learn more about your state or country through exploring books and/or traveling. Or you may like taking an around-the-world voyage through country studies, maps, travel guides, and documentaries. The library is a great place to find help with this.
Whether you decide to add unit studies or spread out your curriculum, learning does not have to stop once the textbook ends. You can easily find opportunities to keep the excitement going all year long for all learning types. With an imagination and some books, the learning possibilities are endless.
On vacation all summer? Look for opportunities for learning. Ask the locals about their history; most love to share stories. And usually there are a few landmarks to go along with that history.
What do you do during the summer months? Does learning continue or do you just need a break?