Science Experiments: Why You Should Do Them and How to Get Them Done
Jasmine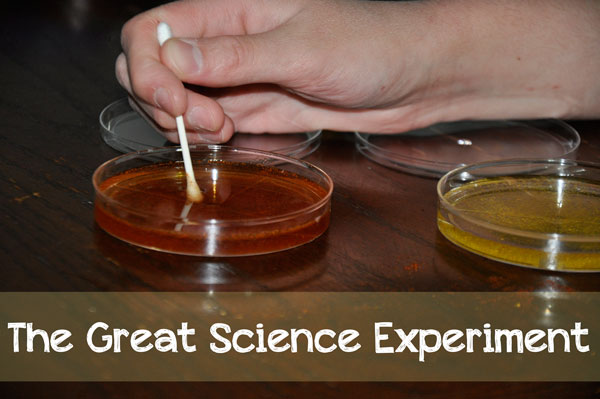 Last month I shared how moms can cultivate a love of science in their children. I talked about how science experiments help connect the learning of science to experiencing science in our everyday lives. Here I would like to expound on the importance of experiments in learning science.
One point I would like to make, though, is that when I speak of experiments (especially for the the elementary age child), what I am talking about is any kind of hands-on learning experience that relates to the science topic. This could be anything from actual experiments (using the scientific method) to craft projects to real world experiences.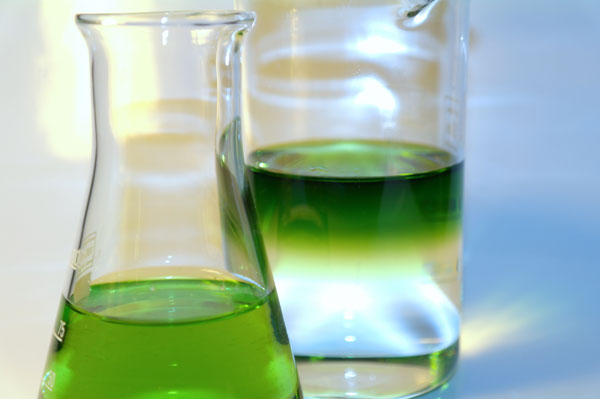 Why Are Science Experiments Important?
When a child is able to experience science, the learning becomes real. I like to think of an experience as a coat-rack with many hooks on it. When a coat-rack is placed in a child's mind, the child has a place to hang additional learning.
For instance, as a child, I remember learning about acids and bases using cabbage juice as a pH indicator. Some of the items I tested were more acidic and turned the juice red while others were more alkaline and turned the juice blue. This coat-rack provided me with a general understanding of acids and bases. Once I was older and began to  making soap, I had something to hang my new learning on—a scaffold to build on.
And as you can probably guess, I am no longer a spring chicken. Yet this information has stayed with me all these years. I can't say the same about many of the things I only read about. Science experiments help the book learning stick with the child.
Ideas for Science Experiments
Thankfully, there are many science curriculums that include experiments in each unit of study. I personally love Christian Kids Explore series, which has done an excellent job of providing a related hands-on activity with each lesson. This really lessens the workload for Mom and allows her to focus on teaching rather than researching.  Some of us might never get around to experiments at all if we had to plan them ourselves.
However, there are some adventurous moms out there who prefer finding or creating your own experiments. This is a great option if you are able to do so because you are able to tailor the experiments to your own children, their previous experiences (coat-racks), and any specific things they are learning.
But where to start?
Pinterest
My new favorite place to search for science experiments is Pinterest. With a quick search, you will find hundreds of science experiments right at your fingertips. And not only are the ideas there, but you can quickly rule out any that might be too difficult, require too many supplies, or even worse, may not work at all!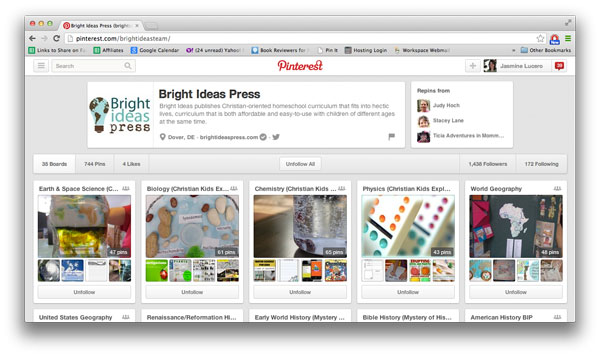 Traditional Methods: Websites, Books, Magazines
It seems funny to think of searching the web as a traditional method, but, yes, you can rely on old fashioned search engines to find science experiments. There are also many books that are filled with different experiments for each area of study as well as each age group. And don't forget about magazines, especially ones geared toward homeschooling. They often contain directions for some really great hands-on science activities.
Everyday Activities
Don't overlook the simplicity of everyday activities to provide lessons in science. There are many things that we do everyday that can be used to teach science concepts. For example, bake a loaf of bread and discuss the chemical reactions that are occurring and why the bread rises. Plant some seeds in a window garden and learn about germination and botany. Make popsicles out of juice and others out of yogurt. Discuss why it takes one longer to freeze than the other. These are all simple activities that bring science into the lives of our children.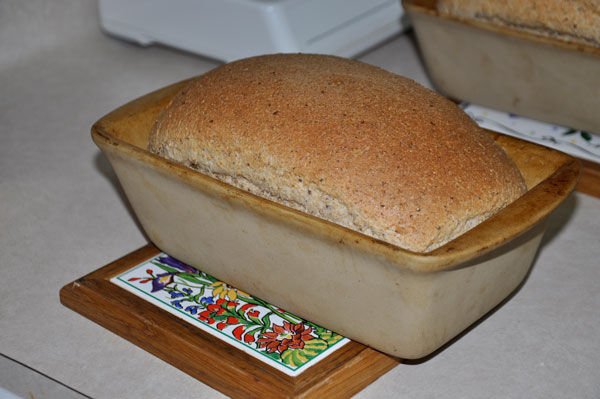 Making it Happen
Science experiments may be great for the children, but there are many times that they get put on the back burner. There have been many seasons in my own life when the kiddos would have loved to do an experiment, but I just didn't have it in me. Here are a few practical tips on making it happen.
Set a time for experiments.  This could be one afternoon a week or as needed, but setting a specific time helps mom get prepared. Plus it gives the children incentive to get the rest of their work done!
Enlist help. There is no shame in asking others to help with experiments, especially if hands-on learning is not your thing. My oldest daughter enjoys doing science experiments with the younger kids, so I often let her lead when I am not able to do so.
Join science co-ops.  There have been seasons in our lives when we have joined up with others to do science class. This helps to ease the burden of being in charge of an experiment every week.
Allow do-it-yourself learning.  We have an experiment tub which I fill with items the kids can use to create their own experiments. They may not be fancy, but the kids enjoy the exploration!
A Final Word
Children are full of wonder and are easily amazed. Enjoy these precious moments of learning and don't try to overcomplicate things. Sometimes it's the simple things that spark a lifetime interest!