Five Reasons to Make a Timeline
Suzanne Broadhurst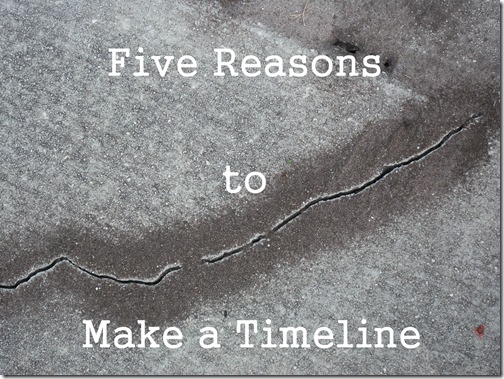 Along with the question, "How do we make a timeline?"  I've heard the companion inquiry, "Why should we make a timeline?  Won't it take precious time, energy and space?"
Sure it will, but it is worth it.  And here is why.
Time is Linear like Maps are Cartesian Graphical
We all know the value of a globe, of a map, of an atlas.  They give reference points in our geographical studies.
When we say Russian women paint matryoshka dolls, we can point to a map and show our children where Russia is in comparison to where we are.  Maps foster perspective of and appreciation for God's great world.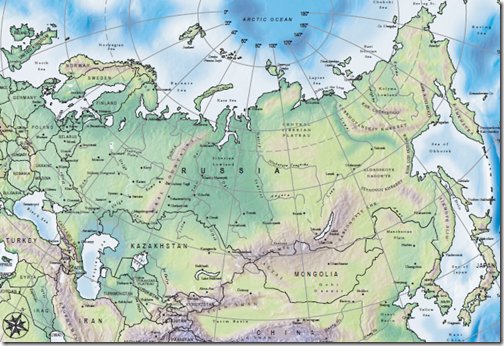 Timelines, like maps, provide perspective.
We can talk about the French Revolution in very specific terms, but if our children assume it happened either in Grandma's day or when the dinosaurs roamed the earth, they will miss the proper perspective of time. 

When they can see in a notebook timeline, or on a wall or a fold-away board that dinosaurs came first, then the French Revolution, and then Grandma, events will fall into in their proper linear progression, like Russian dolls on a globe.
With perspective comes a sense of purpose.  With a sense of purpose comes a desire to seek God for His thoughts on the subject.
Twice Upon a Time
We understand more than one event happens at any given moment in time.  Being able to place historical events on or near the same time slot can help us remember God's omnipresence and capable involvement throughout space and time.
Family Conversation Starter
Who wouldn't love the evening's conversation to begin with the timeline observation, "Ptolemy couldn't quote George Washington!
Understanding Why Someone Did Something
When we put decisions into their historical context we tend to have a little more understanding why so-and-so did such-and-such.
At a meeting awhile back, I shared a bit of my personal history.  The leader of the group responded, "Oh, that explains …" drifting off into private mulling.  I so wanted to hear the rest of her sentence.  What context did that bit of info place which decision into? 
When we place daVinci in his timeline context we can understand why he had the math skills to dream all those scientific dreams and the time to record them all.  For one thing, he didn't have an internet to browse or a cyber-board on which to pin.
Understanding Why Someone Didn't Do Something
Knowing when someone lived, and what was going on around him as well as went on before him, gives us understanding – compassion even – for why a decision that is obviously good to us wasn't made.
My parents have a much different perspective of World War II than I do.  Why?  They lived it.  They didn't have the benefit of knowing Pearl Harbor was about to happen.  It just did.  Suddenly.
We tend to place the decisions of previous generations into the context of what we know now rather than what they knew then.
We do the best we can with the knowledge we have while we are ever seeking to know more.
And in that knowledge, we can rest in the omniscience of God, knowing that He knows everything from time past to time future.
Can you imagine what God's timeline wall must look like?  And just think:  you and your children are on it.