Using WonderMaps to Teach Family History
Amy Stults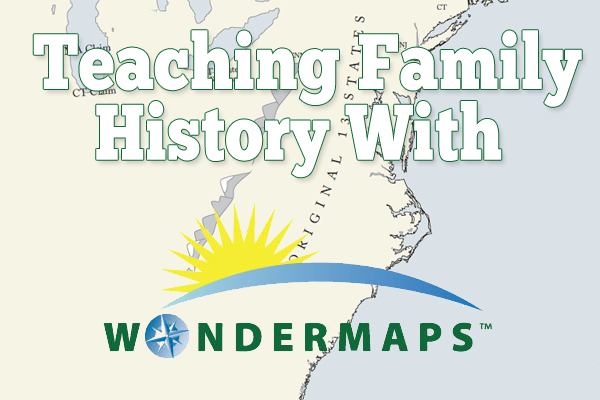 I wholeheartedly believe that family history should be taught in every homeschool. Through the study of genealogy, you can develop and enhance skills such as researching, story-telling, cataloging and documenting, fact-checking, and more.
In addition to the above real-world skills that can be learned through genealogy, you'll find many opportunities to sneak in the three Rs as well.
Reading: read historical collections, newspapers, and memoirs
Writing: transcribe documents and document stories
Arithmetic: calculate ages of ancestors and estimate dates for notable events
Tracing your ancestors will place history right at your feet. This is not the history you read in textbooks, but the personalized history that teaches you about your people: who they were and why they did what they did. Following your ancestors' footsteps or wagon tracks can teach you more about history than you ever knew.
WonderMaps can help with genealogy studies as well as with history and geography. We become detectives when we map the trail of an immigrant as he sought the place he would call home.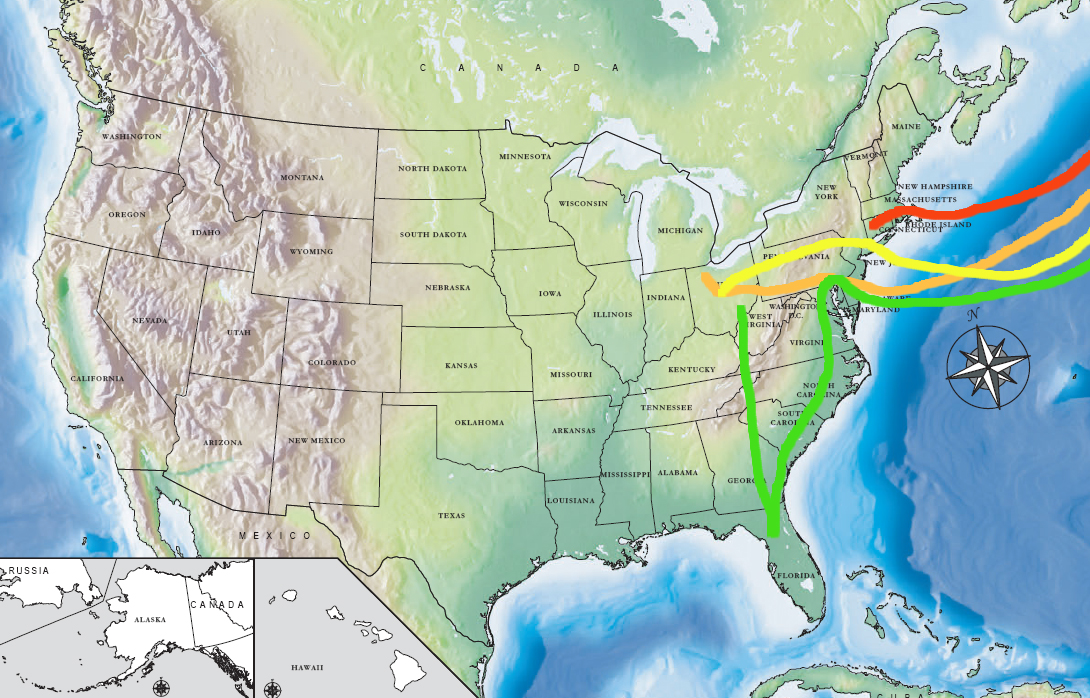 WonderMaps has dozens upon dozens of color and black and white maps for every country and historical period you could need for your homeschool studies. Using a plain United States map, you can trace the routes of your immigrant ancestors and the years of their arrivals. You may even find that some of their routes overlapped. Wouldn't it be amazing to discover two ancestors from completely separate lines living in or traveling through the same county at the same time?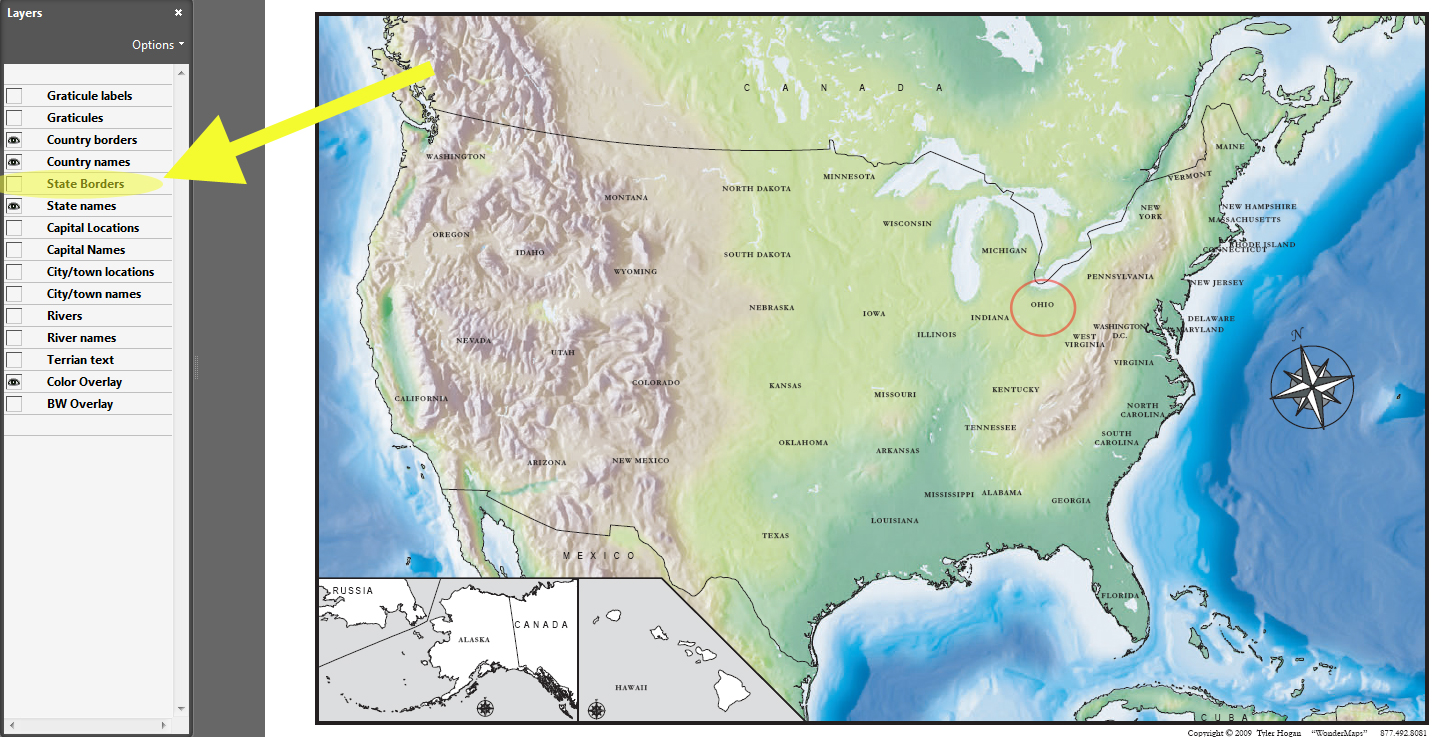 One feature of WonderMaps that I love is the ability to remove boundary lines such as state borders. Sometimes borders on a map can distract us from the natural features of the land. After removing the state borders from the United States map, you can clearly see why so many people risked the journey over the rough Appalachian Mountains to settle in the flat, fertile Ohio Valley.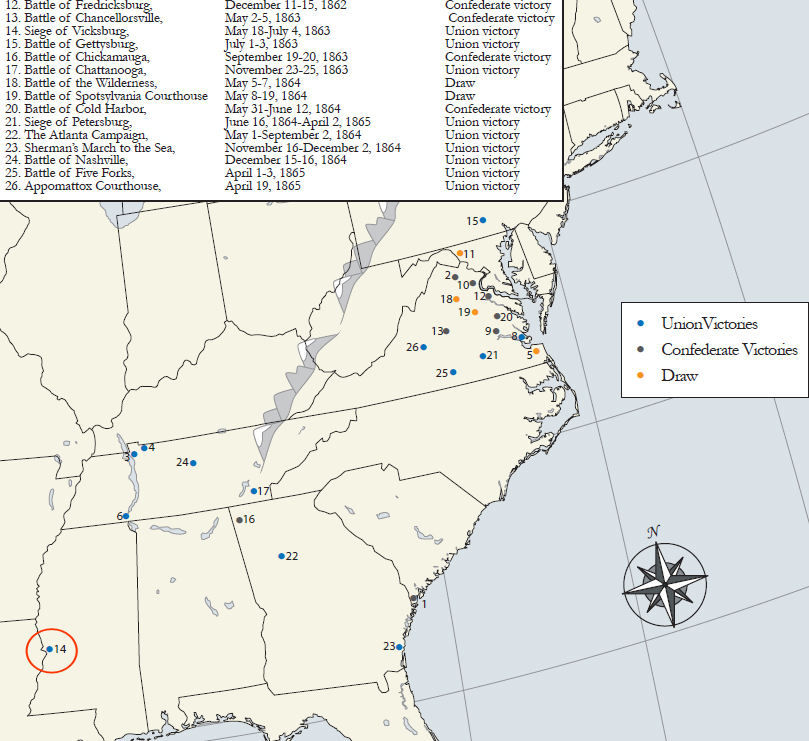 Since WonderMaps has many maps specific to wars in the United States and overseas, we have often used these to determine if an ancestor lived near any major battlefields. We have zero southern ancestors, so this is just an example, but imagine the excitement of opening up the WonderMaps Civil War Battlefields map and seeing that #14 dot right on the area that that you knew your ancestor resided in during the 1860's. The Battle of Vicksburg took place in 1863 in Warren County, Mississippi, so if any of your family lived in that county, you can bet their lives were greatly affected by that battle.
Maps can provide a picture of your ancestor's life. I encourage you not only to delve into your family history, but also to take advantage of geography as a learning tool.