Building Atomic Models
Amy Stults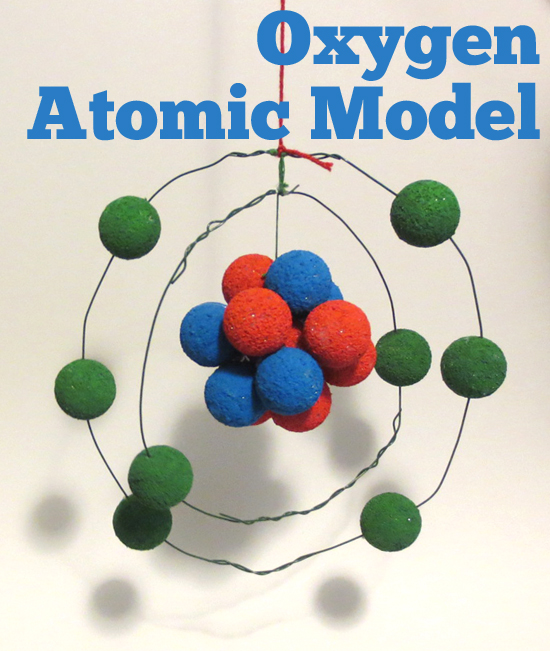 The study of chemistry can sometimes be boring for kids who are not very interested in science. Research shows that students learn better when a subject is relevant to their lives. Moreover, most students do learn better through an activity that enables them to see the subject in light of the real world.
It is easy for kids to get trapped in the mindset of thinking that since they cannot see, smell, hear, or taste individual atoms, learning about them is not important. As parents, we need to take these teeny miracles of God and make them relevant and exciting to learn about.
One way to achieve this interest is by making models with wire and Styrofoam balls. You can start small with hydrogen or go really big with a complicated atom such as the element gold.
Christian Kids Explore Science Series
Building the Model
Before you build your model, you will first need to choose an atom. This is by far my favorite periodic table. We have a poster of this table hanging on our wall, and our home library has a copy of the book. The website is very interactive and will show your kids exactly what each element looks like. I think that it makes the elements more applicable to real life. Who knew that a ho-hum element called palladium was actually more beautiful than both gold and silver.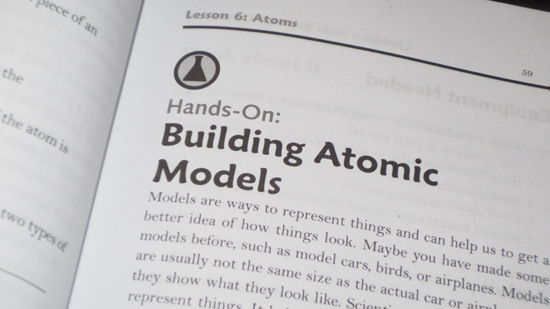 In order to know how many Styrofoam balls you will need for you model, you next need to calculate how many protons, electrons, and neutrons your chosen atom has. I recommend visiting this website to learn about the process. Use the handy chart at the bottom with all of the numbers already figured out for you.  Or let your kids figure the numbers on their own and double check their answers against the chart. (Yeah for sneaking in math!)
After purchasing and organizing the correct number of Styrofoam balls, paint the protons one color, neutrons another color, and the electrons a third color.
Randomly glue your protons and neutrons together in a circular shape. A hot glue gun works really well. This will make up the nucleus, or center, of your atom.
After the glue dries, wrap a string around and in between the protons and neutrons. This string will secure the nucleus to the two surrounding wires. The inner wire that circles around the nucleus is the first electron shell, which can hold only two electrons. The subsequent wire, representing another electron shell, can hold the remaining six electrons. Secure the wires to the string as shown in the photo above.
For more hands-on chemistry experiments, check out Christian Kids Explore Chemistry.