Holiday Planning: Techno Pow Wow Style
Suzanne Broadhurst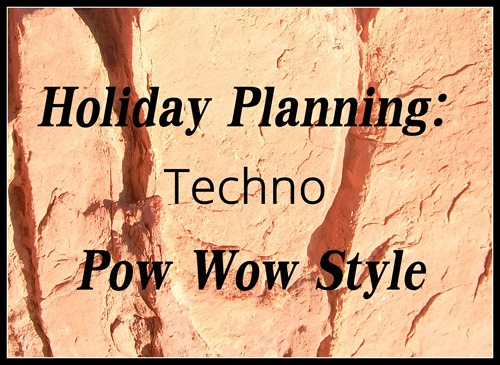 I wrote about Pow Wow holiday planning, but how do we plan the family holiday season when the kids grow and everyone seems to be everywhere except in the same room at the same time?
As a mother of young adults, I've morphed with the times, choosing Cyber Pow Wowing as our holiday planning strategy.  I imagine this may have to change again in the future, but I'm not thinking about that too much yet.
How To Cyber PowWow
Create a Group
Create an email group using the service of your choice.  We chose Hotmail because we all have Hotmail accounts.  We call our group Cottage Family because we live in a cottage. A group, by the way, is a list of accounts that you can send emails to at the click of one contact.
Create a Planning Document
Make a list of every activity, event, and holiday moment the family is counting on, has mentioned casually, or has dreamed aloud about— realistically or fantastically. This list making is easiest done in a simple word processing document like WordPad.
Timeline It
Include corresponding dates and details.  Rearrange the events in chronological order.
Add Instructions
Before you distribute the list, give some instructions such as these.
Please read this list of activities and let me know which ones you would really like to do and which ones you are willing to help with. Reply by email with your responses before [deadline date].
Hit Send
Send the email to the family group.  Everyone will receive the same list and when they reply, everyone else will see their responses. Somehow, seeing the whole list in one long scroll brings a sense of perspective to everyone's expectations.  Hopefully you will find offers of help rolling in!
Blend and Send Again
Blend everyone's responses into one beautiful, memory-making document. Even the list itself will become a treasured memento.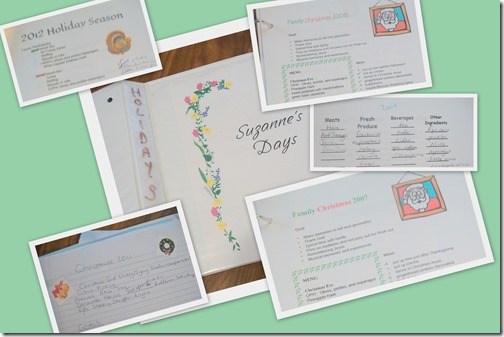 If some events need further details before commitments can be made, add a note next to them. For example:  Citrus Picking at Marjorie Kinan Rawlings State Park (in the air).
Send the completed family plan to the family.  Wait for the memory moments to begin rolling in!
Benefits to Pow Wowing
No one can say, "Oh, I didn't know!"  (Well, they can say it, but who will believe them?)
When new opportunities arise to attend holiday events, everyone will have a vested interest in the family plan and has an excuse to press the pause button on holiday pressures.