How to Homeschool When Mama Can't Teach
Jasmine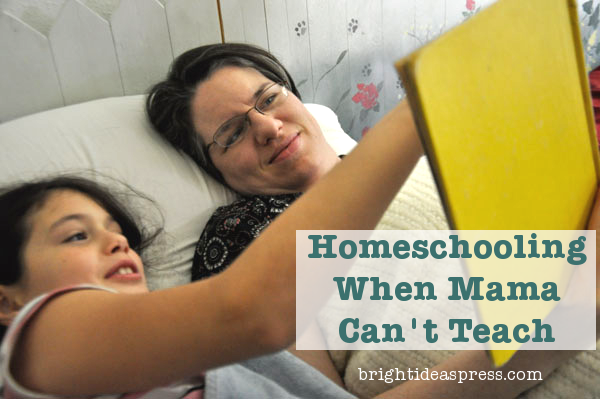 If someone shared with me all the challenges life would bring over the past thirteen years, I might have been a little unsure about this homeschooling thing. Thankfully, I jumped in with both feet and didn't look back even when the road was bumpy: pregnancy, miscarriage, birth, death, illnesses, surgeries.
Yes, we have been through them all.
Anyone that has homeschooled a child more than a year can attest to the fact that there are going to be times when Mama is down and isn't able to teach. Over the years, I have often seen new homeschoolers (and a few veteran homeschoolers) panic when life throws a wrench into their homeschooling plans.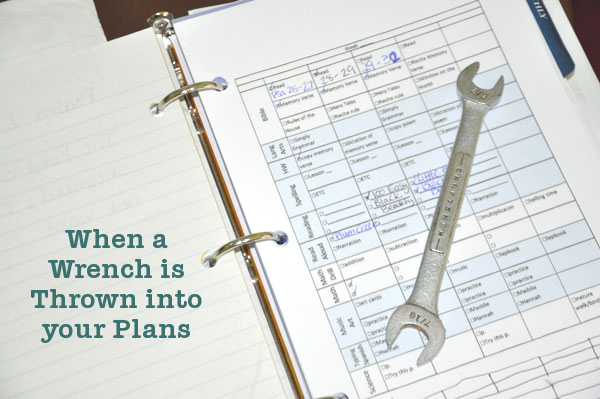 They often worry that their children:
won't learn enough
will get behind
that this season will somehow effect their entire success in life
I am here to tell you that learning can still happen—and does happen— even when Mama can't teach! When you create an atmosphere of learning in your home, it is easy for children to transition to independent learning, self-guided learning, and creative learning when the need arises.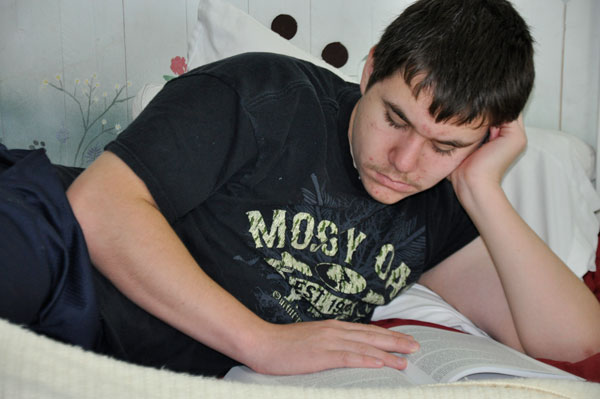 Independent Learning
I found out I was pregnant with our seventh child in August, and I made the choice to order a workbook language arts curriculum for my sixth-grader and third-grader. I was torn by the decision because I usually teach language arts in a Charlotte Mason style. But I was able to find a workbook that closely follows the ideals I was looking for without much planning required from me.
I knew that between being sick the first few months of school, tired the entire school year, and then having a baby in the spring, I wasn't going to have the time to put into creating my own lessons. Sometimes I might not even be able to teach the lesson. These workbooks allow the girls to work independently with little help. And if they do need help, other people such as their dad or older siblings can quickly see what they are working on and answer any questions.
One word of caution about working independently— don't expect more from your student than they are able to do. There are many skills that are needed to work independently
attentiveness
understanding of the work
focus
diligence
Sometimes a student may know how to do the work, but gets easily distracted and needs some guidance. In this instance, creativity is your friend. I have had kids sit next to me while I lay in bed resting. Or I have sat with them during odd times of the day when I was feeling better. I have also employed the help of older siblings to help keep things on track.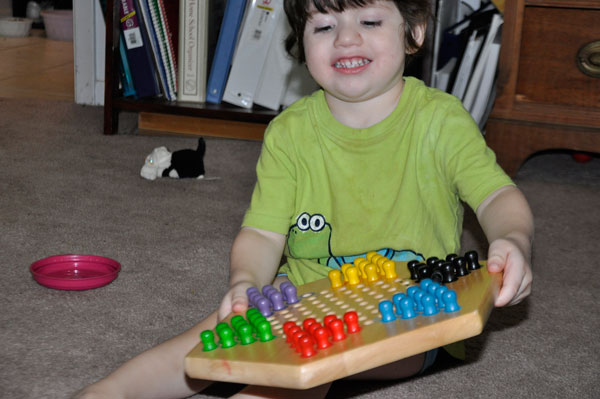 Self-Guided Learning
I like to think of self-guided learning as interest-driven learning. This can take place at any time. However I find that when I am not able to pour into my children's learning, this is the perfect time for them to work on the things that they really enjoy.
The activities they choose may not be schoolwork per se, but they can still have great educational benefit. For instance, one of my daughters, just eleven years old is quite the seamstress; she has created all types of clothing for her dolls. In order to create these garments, she uses math skills, hones critical thinking skills, and applies diligence.
Self-guided learning doesn't have to be hands-on. Sometimes when I am ill or not feeling well, I will tell everyone to pick out a book and read for a while. Each child chooses a book he is interested in and spends time learning about something that we may not have covered during our regular school learning. Many of my children's personal interests have blossomed because of the time they were given to read books of their choosing.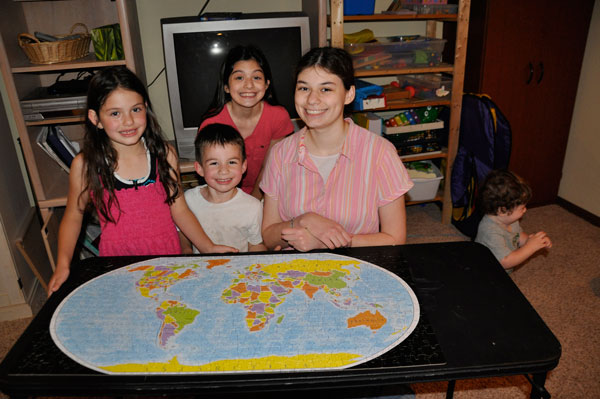 Creative Learning
I suppose this is somewhat of a catch-all category, but being creative in our learning can take many different forms. For our family, creative learning might mean everyone lays around Mama's bed as she reads aloud, goes over flash cards, or plays a game. Sometimes being creative means watching learning DVDs, listening to books on tape, or learning on the computer.
The point to creative learning is to think outside the box and not feel like your kids aren't learning because you didn't follow the lesson plans for the day. Sometimes there are more important things to learn in life than reading and writing.
Last year my kids missed an entire month of school while we took care of my mother as she died from breast cancer. During this time, my children learned to care for others, to have compassion, to put others before themselves, to sacrifice, and to love unconditionally. These are not skills that can be taught from a curriculum or learned in a class.
Conclusion
After having graduated one student and having another one nearing the finish line, I can honestly say that these down times in our life have enriched my children's homeschool education. My goal has always been "to light the fire, not fill the bucket." (Quote by William Butler Yeats) Because my children have learned to work independently, to work on learning about things they love, and to find learning in everyday life, their fires have been lit. They enjoy learning even when Mama can't teach them!
For More Homeschool Encouragement, Follow This Pinterest Board