October Coupons
Jenn Hamrick

October 1-15, 2013
15% off any book or resource download in the Christian Kids Explore Science series with coupon code lightbulb.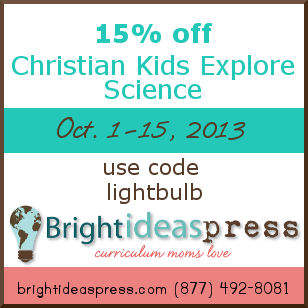 October 16-31, 2013
15% off A Young Scholar's Guide to Composers with coupon code woodwinds.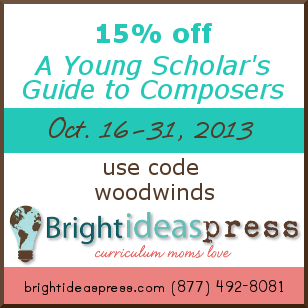 Use of all discount codes is subject to the official coupon policy. Coupon codes are not case sensitive.