Using Audio Dramas in your Homeschool
Ticia Messing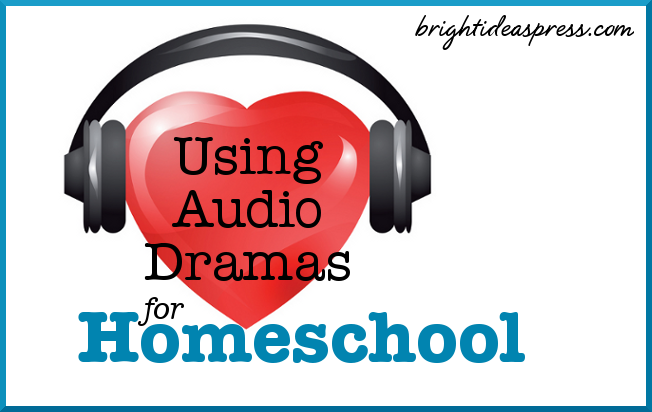 We love to use audio dramas in our homeschool because they enrich our understanding of history and because they are great on road trips.
Benefits of audio dramas
Audio dramas provide a different outlook.  History can be dry, but audio dramas make it come alive.
Audio dramas increase imagination.  Since there is no visual component, kids have to imagine what the story describes.
Audio dramas increase vocabulary.  Many audio dramas are adaptations of classic books which have wonderful vocabulary.
Audio dramas increase attention span. Some children are not taught to concentrate, but audio books provide practice paying attention without the help of visual stimuli.
When we travel cross-country in our car, we turn to Adventures in Odyssey or audio books from our library for entertainment.  As a result, my kids have vocabulary far beyond their years.
What makes a good audio drama?
Quality audio dramas have multiple actors to portray the different roles. One of my favorite producers of audio books is Full Cast Audio, the creator of Thor's Wedding Day.  My children frequently ask for that one by name.
As a substitute for an entire cast, great audio dramas are read by a narrator with superb intonation and a clear voice. For example, the American Girl books do not have a full cast of actors, but the person reading the books gives different intonations and voices to the many characters.  On our car trip to Colonial Williamsburg, we listened to Felicity: An American Girl.
Of course, your personal tastes will dictate what you like and don't like in an audio drama. A few years ago my husband and I got a production of a Shakespearean play that did not work for us.  The voices were all wrong, and the music was too obtrusive.  But other people they loved that same production.
Where to get audio dramas?
Do you have any suggestions for where I can get more audio dramas?  Or particular books I should get?  We're leaving on a trip soon, and it's always fun to have new dramas to listen to.