Christian Kids Explore Creation Science Co-Op: Animals
stacey lane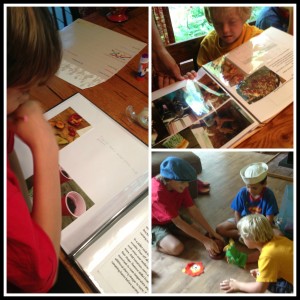 This is part of a series of posts about using Christian Kids Explore Creation Science in a homeschool co-op* of two moms and three boys grades 7, 4, and K.
For our third lesson, we learned about the animal kingdom.
As always, class started with the observation game. This week, one of our college kids joined in the game. After a few times the boys took turns taking away the items in hopes of messing her up. Then they increased the number of items each turn until she forgot one. It was great for her to model different ways to remember the items in the game and for the different ages to interact.
We reviewed out last lesson by placing photos taken during that session in our creation science scrapbook.
We discussed the difference between mammals, insects, reptiles and amphibians. We printed the animal classifications cards from Homeschool Creations. We placed animal labels on the table and had the boys stand on the bench to answer. According to each boy's ability, we quizzed them.
For older kids, we asked them to identify the class of the animal on a card. They had to explain why they were putting that animal in that class.
For younger kids, we gave them the card and they identified the animal. We accepted any answer and then layered on the correct reason why it would go into the correct category.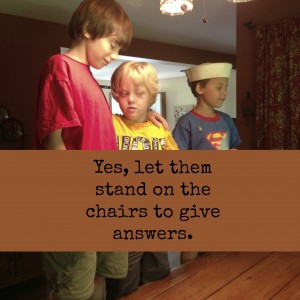 We took a virtual tour of our local zoo and picked out two animals from the zoo that they wanted to see. On a printed a map of the zoo, we marked each animal the boys chose. Then we had the boys classify them. I created a zoo notebook page for our upcoming trip. While we are enjoying the animals, we can review the scientific classifications.
According to our routine, we ended class by giving the boys a box of puppets. They had five minutes to create a show that included the words insects, amphibians, and mammals. The youngest boy remembered that Humpty Dumpty was an egg. We quickly had a show based on animals that lay eggs which were attacked by animals that fly. It was silly, but the boys enjoyed it and successfully demonstrated that they had learned the differences between the animal classifications.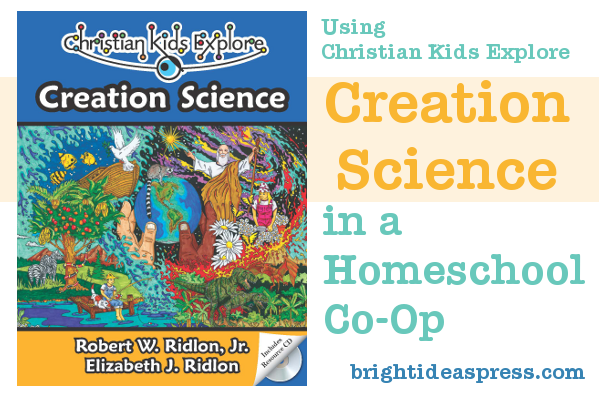 Read other posts from this series:
*Learn more about using Bright Ideas Press curriculum in a co-op setting.
5 Free Biology Lessons
Looking to add some fun, hands-on activities to your homeschool?
Subscribe and receive 5 free lessons from Christian Kids Explore Biology about Plants in God's World.