Thankful for Homeschooling
Jasmine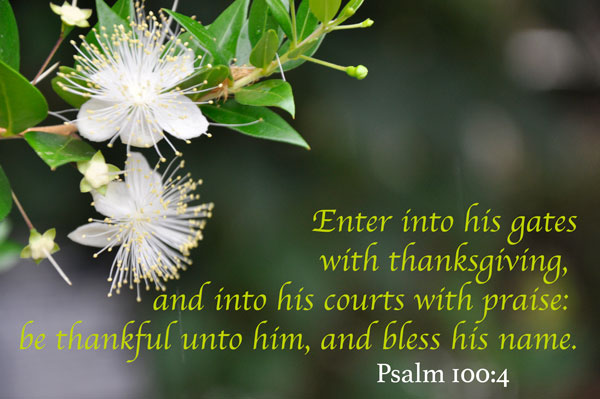 Because this is the season of thankfulness, I wanted to take the time to share what I am thankful for in regards to homeschooling. Sometimes it is easy to go about our homeschooling day and forget the blessing that homeschooling really is. I want to remember to be thankful each day and to teach my children to do the same. Here is my list of top reasons to be thankful for homeschooling.
Freedom to Homeschool
With the recent homeschooling tragedies in Germany where children were taken from parents and presented with large fines, I am reminded of how precious our freedom to homeschool really is.
Many men and women have sacrificed over the last thirty to forty years to fight for the freedoms that we enjoy today. It is not only imperative that we are thankful for those freedoms, but that we continue the fight to keep those same freedoms for our children and grandchildren.
We must diligently seek the face of God and ask that He continue to bless our freedom to homeschool. We must work to elect officials that see value in homeschooling and will also work to support the parents' rights to homeschool. And we should support organizations such as Home School Legal Defense Association, who work diligently on behalf of parents around the nation who face infringement of their homeschooling rights.
And because the Lord has blessed us, we should also extend our hand to homeschoolers around the world in anyway we can. For the most part this will be prayer and monetary giving. But we can also raise awareness by sharing the persecution stories with church members, on our blogs, or through social media. We can never know who the Lord might use in a mighty way to bring about changes in the rule of a land.
Homeschooling Pioneers
When I was growing up, I went to school at the local public school. I had never even heard of homeschooling until after I was grown and had children of my own. However, during the time I was young, there were individual families scattered all over the nation who were (often secretly) keeping their children home and teaching them themselves.
These pioneers were embarking on a journey of faith. Most of the time they didn't even know of another family that homeschooled. They were often alone in their convictions. There were no homeschool curriculum publishers to purchase curriculum from. Many were fortunate to obtain copies of curriculum from private Christian school publishers.
Because homeschooling was a new movement, it was these pioneers who fought the long hard battle to gain the freedom to educate at home. They would often hide in the house during school hours, not letting anyone know that they were keeping their children home. Some faced jail time when they were found out. But they kept marching along, laying the foundations for those of us who would come behind many years later.
Great Curriculum
As I mentioned before, many of the early homeschooling families didn't pour through curriculum catalogs each year trying to decide which curriculum would fit their homeschooling style. There were no catalogs.
Thankfully today, we have an abundance of curriculum choices. Many talented people have spent their life creating high quality curriculum that is distinctly Christian. What a blessing!
And because there is such a plethora of curriculum to choose from, homeschoolers are able to choose the ones that work best for their family or for a particular child. Over the years, I have switched curriculum many times as I tried to find ones that I was able to implement and my children were able to learn from.
Another blessing is the variety in materials available. My son is currently learning Japanese. Thirty years ago, he wouldn't have had the opportunity to learn an Asian language unless he either traveled abroad or knew someone that could tutor him.
Time with My Children
Out of all the things I am thankful for, this is the one thing that touches me the most. Each day I wake up to a home full of bright-eyed, bushy-tailed children that I call my own. Some days are full of joy as everyone gathers together to pray and read and learn. Other days are a whirlwind of emotions and mess and life. And yet, each day, good or bad, I spend in the company of those whom the Lord has entrusted me. What a divine privilege!
With one child grown, and another close behind, I can certainly attest to the speed with which life passes by as you raise little ones. One moment, you are learning ABCs and 123s and the next you are preparing for college. And yet, there are days that seem to drag by! I am not sure how that is, but I know it to be true.
I still have several "littles" in my home, and I am determined to cherish each day that I am blessed to spend with them. I want to capture each letter they sound out, each note they squeak out of the violin, and each long division problem they complete. I want to wrap my arms around them when the days go bad and do a dance with them when the days are good.
Most of all, I want to remember that these are the best days of my life! I may not have manicured nails and flawless hair and makeup, but I wear the beauty of a mom that recognizes the blessings that surround me each day.