The Benefits of Using Mystery of History Extras
Samantha
My family is using Volume 1 of The Mystery of History (MOH) for the second time. Adding in the MOH extras available from Bright Ideas Press has elevated both our learning and our enjoyment. I'm so glad they are available!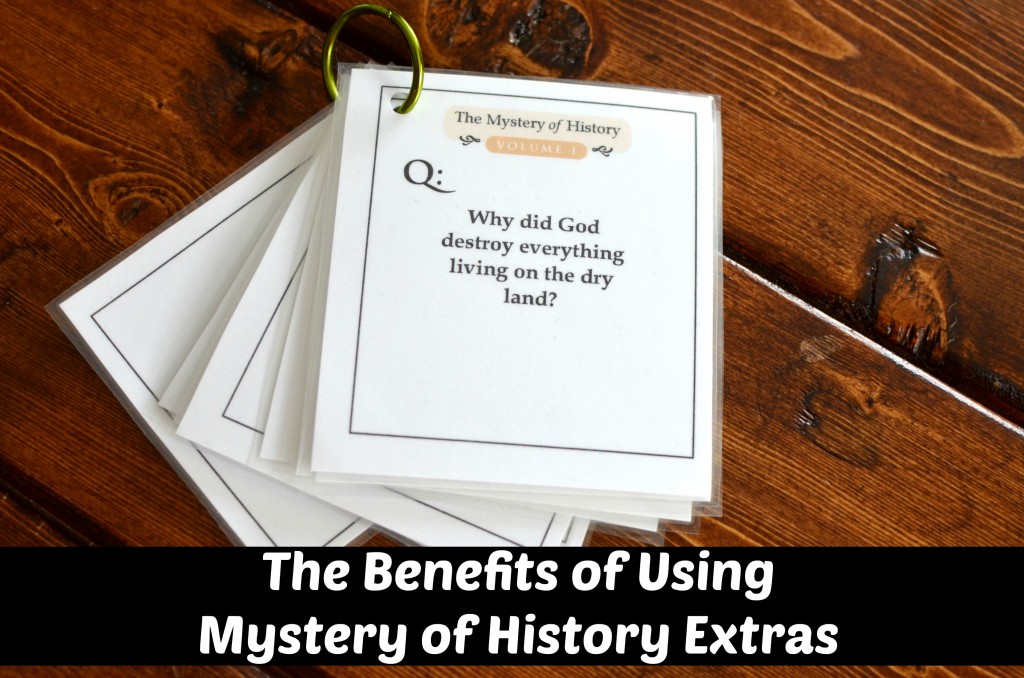 After a few misses very early on in our homeschool experience, we stumbled upon MOH. In fact, I heard about it in so many different circles, that I knew I wanted to give it a try. Volume 1 was the first curriculum that we ever finished. Although it was an enjoyable year for us, when we decided to go back to that time period, I was interested in adding a bit more.
Although these additions add a bit more expense, I truly believe that these are worth it, and I am already seeing the proof! If you can make room in your budget, I encourage you to add them.
Timeline Develops Further Understanding
We started this our first time with MOH, but we didn't keep up with the book format. Our homemade timeline, made according to the instructions in introduction of the book, hangs on our dining room wall. I also purchased HISTORY Through the Ages Collection of Historical Timeline Figures on CD, because I want to be able to print them over and over if I need to, and I haven't found anything close to the quality and detail these have.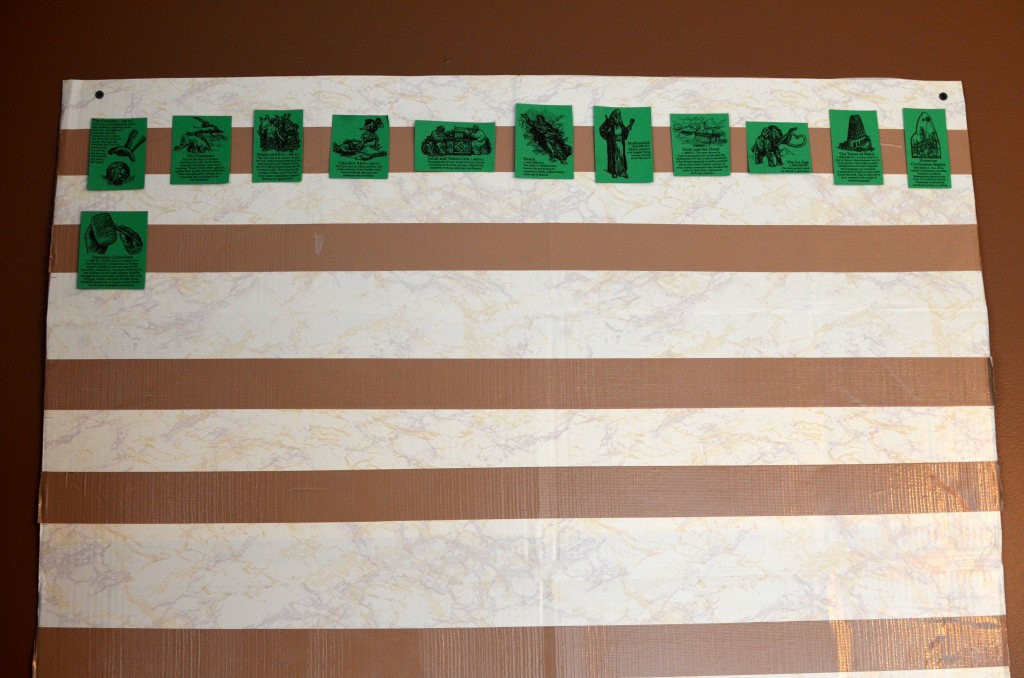 This year I was certain that using the timeline would help further the understanding of the time period we are in. I've seen it happen first-hand in Bible class with other timelines that we used regularly.
I also decided to use the suggested color-coding for memorizing dates and writing down fact cards, but I let it spill over into the timeline. I want my children to be able to remember these facts as well as where they belong in history later.
Coloring Pages Help Minds Focus
The coloring pages are gorgeous! My kids love to color them as I read the lessons to them each day. I don't have to ask; they immediately grab them as we sit down to learn.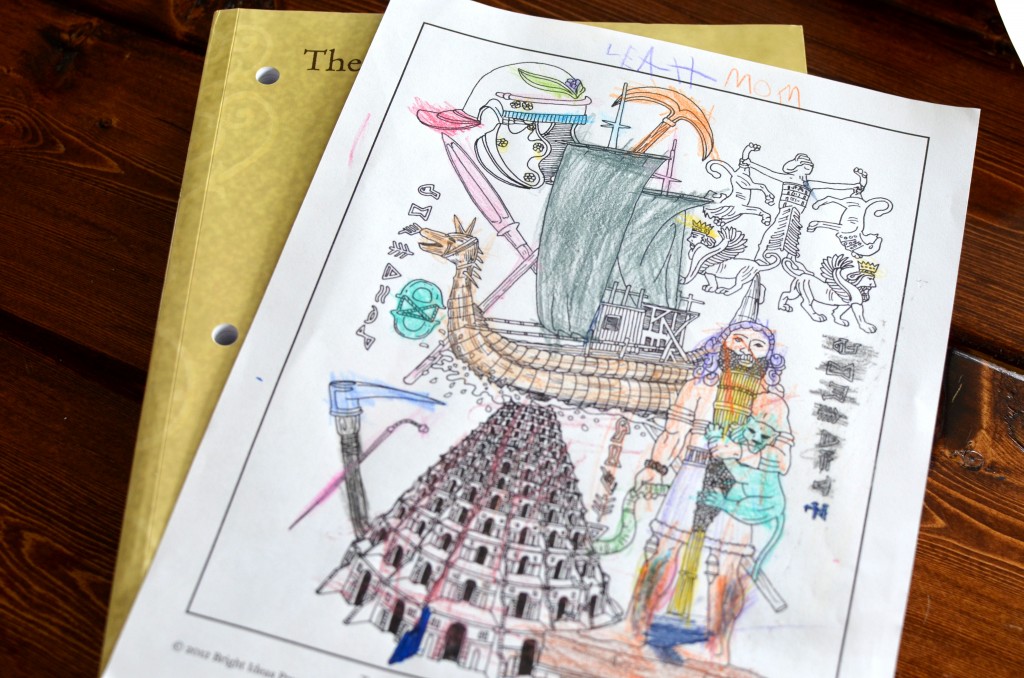 Since I have five  students using MOH Volume 1, I have a whole lot of erasable colored pencils ready when the lesson begins. This has become a favorite time of the day, and my children take great pride in their work. There are even guides in the files to show you which day is which within each drawing.
Notebooking Pages Cement Concepts
When the lesson is over, I use the informational notebooking pages to review what we have learned. This way, there is no question about whether my children grasped a lesson. This review has been very valuable for cementing the lesson each day.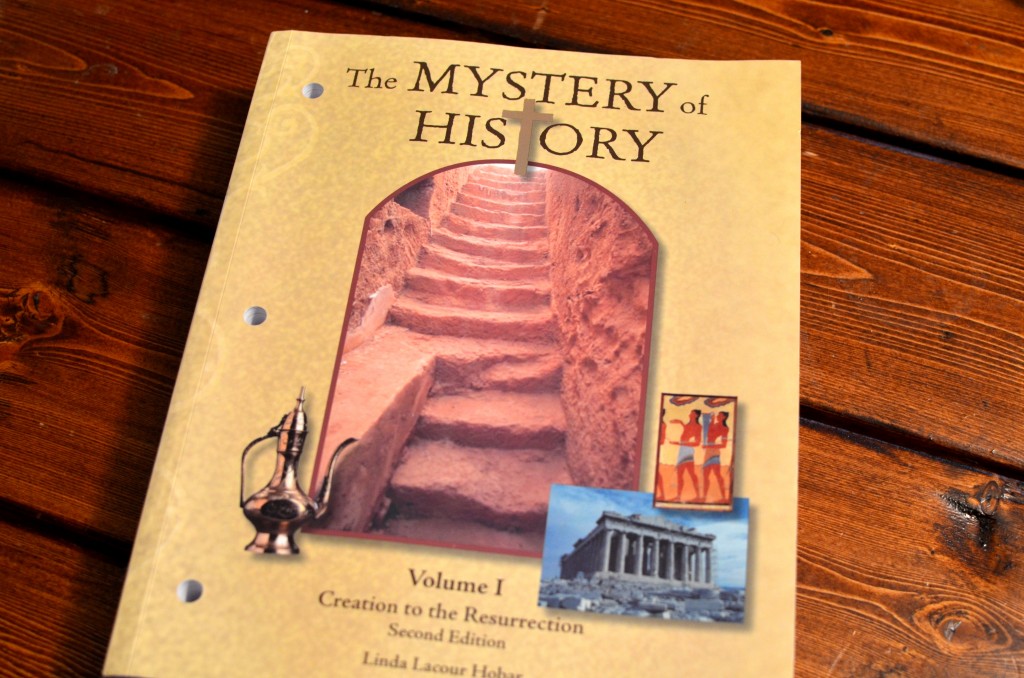 Challenge Cards Provide Instant Review
Making the review cards at the end of each week was something I was never able to keep up with very well, but I knew we missed out of the review when we used MOH Volume 1 several years ago. This time I am using the challenge cards to have that much needed review.
I print them on card stock, laminate them, and then single-hole punch the cards and put them on a ring so they stay neat and in order.
I purchased the Super Supplemental Collection, but haven't used the  folderbooks yet. The savings were too good not to purchase it, and I wanted the ability to use it later.
This homeschool year has greatly benefited from the MOH extras, and I hope to add the audio set in the near future as well. If you haven't thought of adding any of these extras before, I hope you will now. You'll be glad you did!