Gifts for Your Geography Buff
Heather Woodie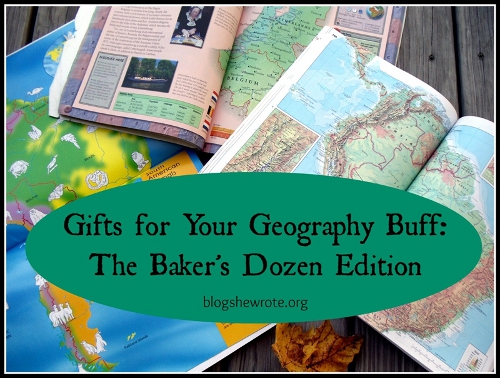 This post contains affiliate links. 
Do you have a geography lover in your house? Here are a few holiday gift ideas for any person in your life, young or old, who's excited about geography.
Tools for a Geographer
Orienteering Compass Use it to find your way in the forest or anywhere else.
Sextant Find the horizon and take your reading with this navigation tool.
Handheld GPS A simple unit is all you need for geocaching.
Geocaching Membership Get this to find caches and place your own.
Trackable Buy it at geocaching.com. You can cache this and then track it around the world. You set the limits for the trackable's journey and wait to see what happens. Folks who pick up the trackable agree to help it on its way by scanning it into the site and then sending it in a direction based on your request. For example, you might see how far west your trackable can go. Only those cachers heading west would pick up the trackable to help you reach your goal.
Books for a Geography Enthusiast
Tools of Navigation is a book for kids about both historical and modern navigation.
Geocaching helps you hike and seek with your GPS.
Be An Expert with Map & Compass is a great orienteering guide.
Longitude is the true story of a lone genius who solved the greatest scientific problem of his time.
Carry On, Mr. Bowditch is the tale of Nathaniel Bowditch, a self-educated poor man's son who became America's best known navigator. He wrote The American Navigator, still used on Naval vessels today.
Atlases & Maps for Your Geography Buff
Specialty Atlases
Topographical Maps
Trail Maps 
Trail Apps (for your mobile devices)
Links for Geography Fans
We have many of the items I've shared here. You can learn how to use some of the navigation tools within the links for geography fans. The geocaching membership was a gift to us, and it's been a fun adventure for our geography-loving family. Enjoy browsing for the geography fan in your life!