10 Ways to Prepare Your Homeschooled Child for College
Suzanne Broadhurst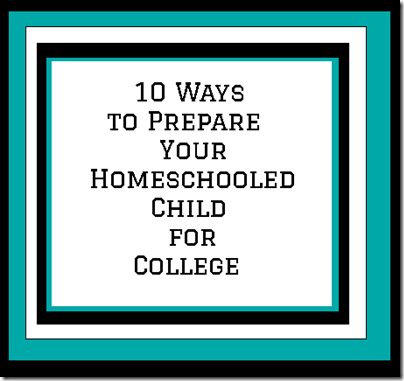 Preparing our children for college involves much more than studying for the SAT in their senior year.  The training, sharing, and teaching begins when they are quite young.  Here are ten ways to help your child get ready.
10.  Allow them to make choices, while guiding them to make wise choices.
Discuss options, share your perspective, and let them choose.  This may be as simple as choosing a library book or as complex as deciding how to earn their high school geography credit.
9.  Share your history of choices, both fruitful and less-than-fruitful.
We weren't perfect, and our children won't be either.  Let them know you made mistakes.
Talk about the choices you made that had positive results so they can learn from your successes, too.  Walk them through the steps you took to make those choices.
8. "I trust you."
My children, now young adults, still groan with a grin when I use this line.  They know I mean it, and trust breeds trustworthiness over time.  Again, this can be as simple as leaving your Facebook page visible on the computer, to big stuff like telling the truth about finishing their homework before going to a group event.
7.  Teach cooking skills, both on the stove and in the microwave.
Having college students, a mom worries that they will not eat well.  But they know how to cook, so I know they will eat —at least their favorite meals.  Chili mac & cheese may get my son through his bachelor's program, but it could be worse.
6.  Shield them from the yuck of the world, but don't pretend it doesn't exist.
This one is huge on my heart. We live in a fallen world.  It was fallen when we got here, and it will be fallen when we leave.  Even if we don't jump in the muck, our boots will still get dirty.
5.  Show them how small decisions add up to the big picture.
As a crocheted blanket is made one stitch at a time, so are our lives.  Small decisions add up.  And yet our children need to know that one missed stitch is not a pattern.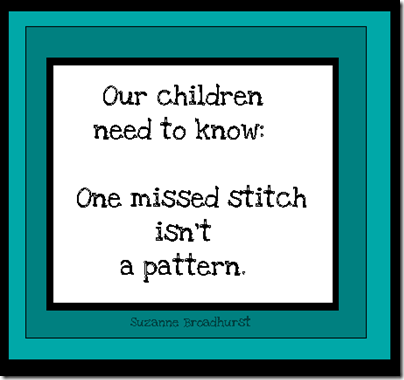 4.  Model compassion.  Encourage them to be compassionate.
This is a characteristic better caught than taught. If you want to see compassion in your children, show it to your children.
3.  Learn about boundaries and self-control, a fruit of the Spirit.
Finding out that self-control is all about controlling one's self, rather than others made a huge difference in my home and homeschool.  When we know we are responsible for ourselves while being responsible to others, healthy boundaries can be maintained.
You will be thankful the children have had the opportunity to practice self-control and boundaries at home before heading off to a college dorm where pressures to conform abound.
2.  Tell them about God's love and ever-presence.
Through Bible study, through trials, through prayer, through homework, through tears, through restoration, through laughter, through service, remind them God loves them and will never leave nor forsake them.
1.  Show them your love and presence as a temporal, imperfect picture of God's love and ever-presence.
My daughter recently thanked me for not going to work this year, her first semester in college around the corner from our home.  "It's nice to be able to come home and you're there.  So we can talk."
One day, I won't be there.  But God will be.  And if they know that, they will be prepared for anything.
That Was
Easy

Impossible

If you feel less than capable of preparing your child because you don't feel prepared yourself, then do what we did:  Learn together.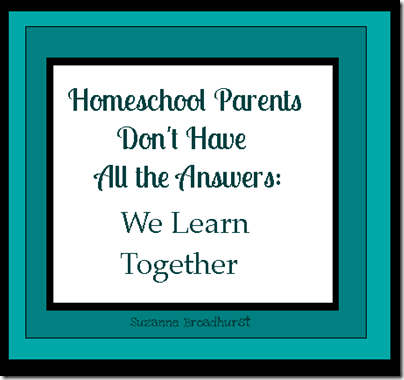 "Let us therefore come boldly to the throne of grace, that we may obtain mercy and find grace to help in time of need."
Hebrews 4:16 NKJV