Teaching Little Ones
Suzanne Broadhurst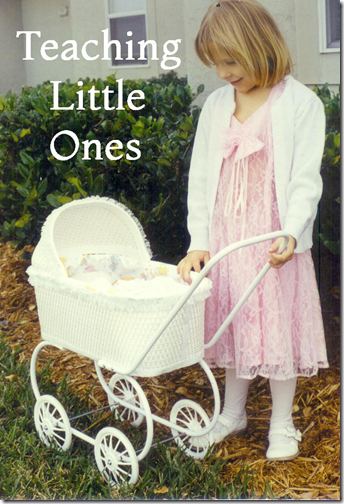 With time ticking and children growing, we want to spend our time wisely.  Sometimes we wonder what is of lasting value and what is just busy work.  It's been a while since I had little ones, so the memories that have stuck with us are the ones that were most valuable over the long haul.
Invite the Little Ones into Your World
The World Of Your Laundry Basket
Review colors.
Count socks.
Learn to fold washcloths, a pre-lesson in learning how to fold paper.
Have a laundry toss, similar to a pillow fight, but clothes get sorted in the process.
The World of Your Kitchen
Let them measure real ingredients.  Into prep bowls.  If they scoop out too much baking soda, it's easy to cull what the recipe calls for and put the rest back in the box.
The World of Your Computer
Let them play with the Paint program – or other artistic software.  Be sure to save their work.  You never know when you might use it: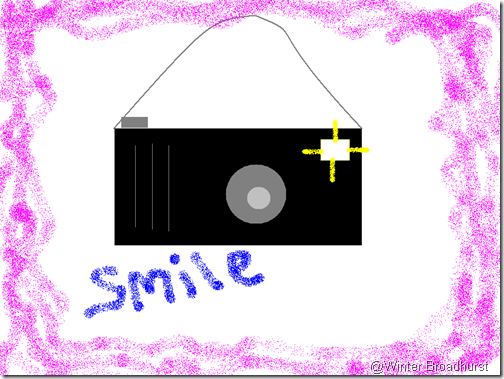 Your World in the Big World
Children see things from a different height, a unique angle, and from minds not yet influenced by the way we should see life. For a one-time bonus amount, however, there is actually always a turnover requirement. Most of the time, the money has to be wagered 20 to 30 times. The resulting real money is then available for payout. Note that there is sometimes a limit on a no deposit casino bonus . In such a case, a maximum profit from the starting credit is limited if you do not deposit any money.
Give them an inexpensive camera.  Let them take pictures of everything in any way they choose.  Digital photography makes this so much nicer – and less expensive – than the days of disposable cameras.
Go on walks together.
Go to the bookstore, pointing out your favorite subjects.
Take them to the store with you.  Make it a family adventure rather than a necessary chore.
Talk about everything as if you've never seen it before.
"Oh, look a flower!"

Photo Credit:  Winter Broadhurst
"No, Mama, that's a butterfly!  You're silly!"
Let them be the one who knows once in awhile.  It's good practice for when they really do know more than we do.
The World of Rest
Let them cuddle with you during nap time.
Tell them stories about your childhood.
Let them tell you stories about their childhood.
Rest with a book in your hand.  Read aloud whatever you are reading, whether it be a classic or a curriculum catalog.
Little Ones Want to Be Close
You are an example of God's desire to share life with us.  We in His world.  And He in ours.