Six Days of Creation: a Creation Science Homeschool Co-Op
stacey lane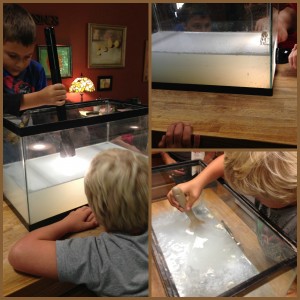 This series of blog posts about our Christian Kids Explore Creation Science homeschool co-op took over four months to write, so you might notice some changes in what we planned and what we actually taught. We took the opportunity to let things happen and forget the lesson plans in favor of meaningful learning opportunities that arose. You can see the entire series at the bottom of this post.
I collected many ideas for teaching the 6 Days of Creation on a Pinterest board. For our co-op meetings, we started each class with the song and drawing from  Six Days of Creation at ohamanda.com. Our boys loved the experiment Why Does the Sky Change Colors and the light scavenger hunt found in the Christian Kids Explore Creation Science book.
By this point in our co-op experience, my oldest son has gathered enough data from the observation game to make a bar graph of how many items the boys could remember each week. The observation game consists of identifying which items are removed from a collection of objects. See lesson 1 for details.
A local college has an exhibit of treasures recovered from a sunken ship off the coast of Florida. A little bit of a leap from our topic, but we followed how a group of divers spent years exploring the ocean floor in search of the Spanish ship Atocha. The boys loved seeing the cannons that once protected the ship.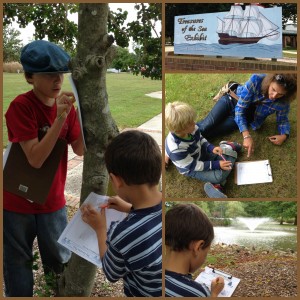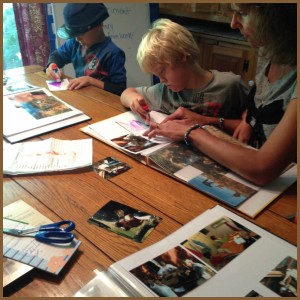 We use 
tree notebook pages
 to take a closer look at the trees planted on the property of a local college. The school has a collection of every state tree of America.
The co-op scrapbooks are looking great! They are just photos of each class to review what we learned, nothing fancy. I have picked up a few stickers but the focus remains on the photos.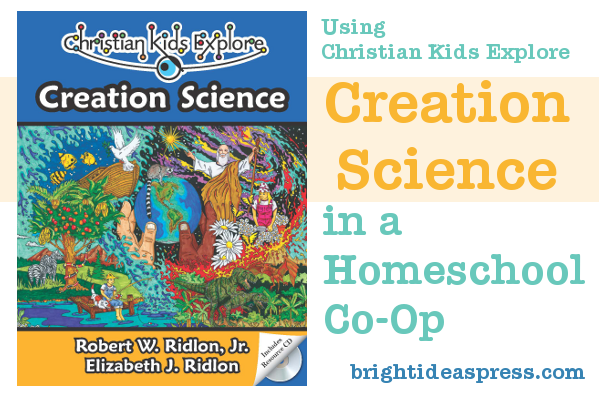 This is part of a series of posts about using Christian Kids Explore Creation Science in a homeschool co-op* of two moms and three boys grades 7, 4, and K.
Read other posts from this series:
*Learn more about using Bright Ideas Press curriculum in a co-op setting.
5 Free Biology Lessons
Looking to add some fun, hands-on activities to your homeschool?
Subscribe and receive 5 free lessons from Christian Kids Explore Biology about Plants in God's World.