Fossils: Creation Science Homeschool Co-Op
stacey lane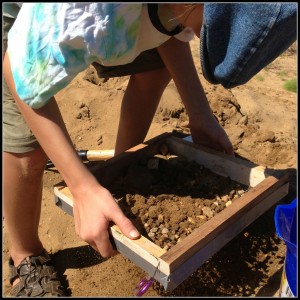 We begin preparing for each lesson of Christian Kids Explore Creation Science with a quick Internet search for ideas. Our research of dinosaurs ideas let to fossils. Researching fossils in our area led us to a Delaware area where we could dig our own fossils. We quickly voted to move our co-op meeting to Reedy Point Bridge for hands-on science learning.
The hardest part about this lesson was studying dinosaurs for only a week. If you are teaching younger students through Christian Kids Explore Creation Science, you might want to spend several weeks dinosaurs and skip the lessons at the end of the book which are geared toward older students.
We gathered the boys together to construct their sifter boxes. The design we used for the sifter box was a wooden frame with a screen stapled or duck taped to the edge. Once their boxes were done, we added a shovel, brush, and plastic bag to their backpacks.
Using the resources provided by the State of Delaware, we showed the boys what kind of fossils we would find on our dig. It took a few moments to show them how to sift and look for the fossils. In a matter of minutes they each had a handful of Belemnite.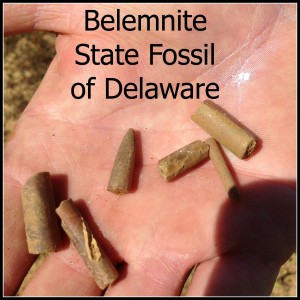 After an afternoon of digging, we sent the boys home with instructions for cleaning their fossils. At the beginning of our next co-op, the boys took turns showing their finds.
What to do if you don't live near northern Delaware?
We have now completed the first unit in Christian Kids Explore Creation Science.  I reviewed the material with the older boys and gave them the unit wrap up.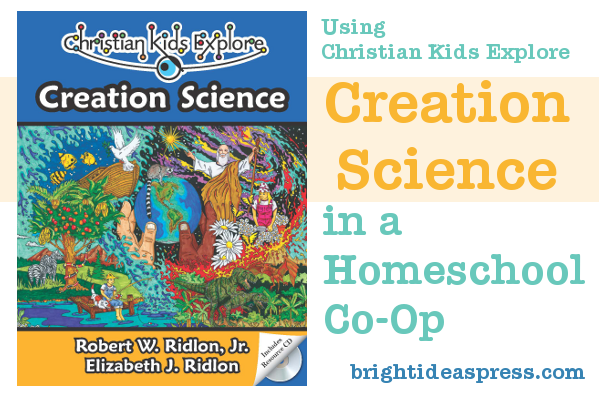 This is part of a series of posts about using Christian Kids Explore Creation Science in a homeschool co-op* of two moms and three boys grades 7, 4, and K.
Read other posts from this series:
*Learn more about using Bright Ideas Press curriculum in a co-op setting.
5 Free Biology Lessons
Looking to add some fun, hands-on activities to your homeschool?
Subscribe and receive 5 free lessons from Christian Kids Explore Biology about Plants in God's World.