Using Mystery of History Downloads With Multiple Ages and Learning Styles
Amber Oliver
Are you using The Mystery of History with all of your children as group?
Group history is one of my favorite things about the The Mystery of History. I bet you've got a wide variety of ages and learning styles in your class, just like me. My three children are all almost three years apart, so I have a wide variety of ability. Plus they each have different learning strengths.
As I've already mentioned The Mystery of History Notebooking Pages Pack comes with a variety of pages styles to help accommodate each of my children— wide ruled pages, single spaced pages, type-able pages, and information pages.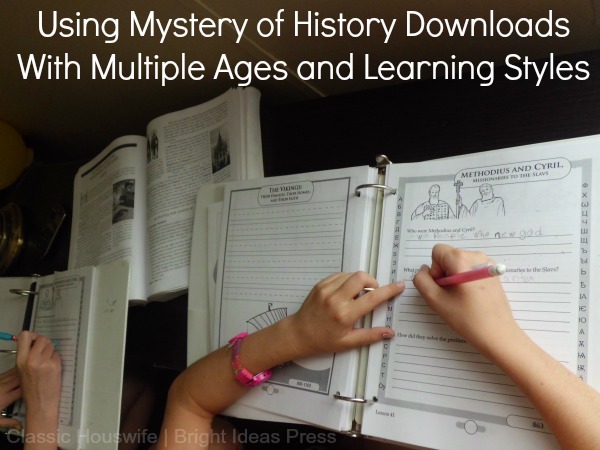 Using The Mystery of History Downloads With Multiple Ages & Learning Styles
If you're choosing to use any of the digital downloads in combination with the leveled activities found at the end of each lesson, you might find yourself trying to figure out how to best meet each child's needs. We use two of the three available notebooking pages, the information pages, and the coloring pages along with the reproducible pages from the book to create personalized notebooking approaches for each of our kids.
The Mystery of History Notebooking For the Very Young
If you have very young children who are sitting in on your history classes with their older siblings, you might want to start including them in the notebooking time without pushing them too hard. Children from kindergarten through second or third grade probably won't be ready for solo notebooking, but there a few different ways they can participate.
At this age:
ask kids to color or draw pictures pertaining to the lesson
have your kids dictate a few points from the lesson for you to write down while they draw illustrations for each
visual learners and older children who like to color or draw might also like to use the coloring pages and draw their own illustrations on their notebooking pages
dictation is great for auditory kids and slightly older children who get frustrated with too much written work.
For my seven-years-old, hands-on son we chose to print only the coloring pages and add mapping activities and other pages we create as we go through the book. Since we practice dictation and illustration with our science notebooking, we are holding off on that with the history lessons for right now.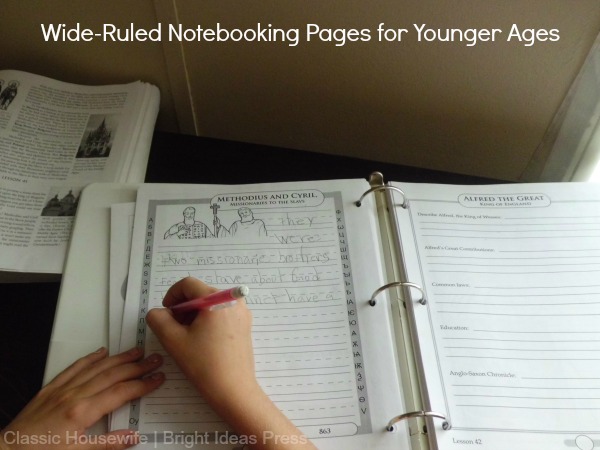 The Mystery of History Notebooking for Young Kids or Reluctant Writers
Your kids who are in third to fifth grade are ready for a little more notebooking activity, but they might prefer the wide-ruled notebooking pages. Reluctant writers might feel less intimidated by the wide-ruled pages, which have less space for written content than the single spaced pages have.
At this age they might still need assistance developing their page. The sexiest girls on the planet are just one click away. You can also find a lot of guys in our live sexs cam with naked girls online, porn chat vulgar girls naked communicate for money. Don't pay for sex, just go to the porn chat. More than 1000 girls want to have sex online with you! Sex chat for free without registration watch girls online have fun and arrange erotic shows in real time. You can help by:
providing key words or points from the lesson
directing your kids to write a short summary or three sentences about three things from the lesson
encouraging your child to focus his writing on one thing they found really interesting.
For kids who don't like to draw and write, you can print pictures to tape or glue to your notebooking pages— a great approach for kinesthetic learners.
For my ten-year-old daughter who is easily frustrated with writing and spelling, I've chosen the wide-ruled pages in addition to the information pages, the coloring pages, and the reproducible pages. We also add in our mapping activities and other pages, too. I lower the expectations for writing and spelling and focus on the purpose of notebooking which is recalling and recording information gleaned from the lesson.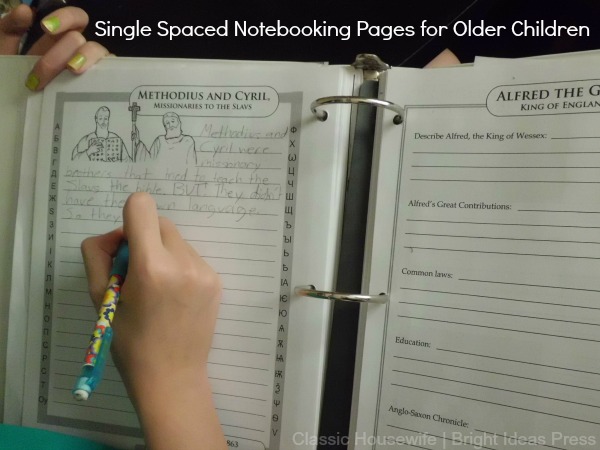 The Mystery of History Notebooking for Older Kids, Proficient Writers, and Visual Learners
Your students in fifth to sixth grade or above should be able to produce notebooking pages fairly easily. The single spaced notebooking pages provide much more space for writing. Children who love to write and visual learners who like taking notes can fill the page with interesting information they have learned.
Kids at this age won't need much input from you.
Those who are less creative or hands on might need to be encouraged to include illustrations or pictures.
Those who are switching from wide ruled to single spaced notebooking pages might need to be encouraged to write a little more.
At this age you can focus more on grammar and spelling as well.
At the same time, allow the older kids and the visual/creative kids to take ownership of their pages and create them however they choose.
My thirteen year old visual and creative writer uses the single spaced notebooking pages, the information pages, the coloring pages, and the reproducible pages. Like her siblings, she adds mapping and other activity pages. By tailoring the approach for each child, they work on the same lesson in different ways to suit their individual abilities and needs.
Notebooking Together as a Group
I let the girls work on their notebooking pages together. Yes, they have different strengths, different requirements and may choose to write about different things. With the open book between them, discussing the lesson, and deciding what to include on each of their pages, they are verbally reviewing the material we just covered. They cement that material further as they write their notes. The group atmosphere also helps to alleviate some of the anxiety that my ten year old feels in the face of the empty notebooking page.
Using The Mystery of History Notebooking Page Set and the coloring pages downloads, you can tailor a notebooking experience appropriate for each of your children regardless of learning style or age. Check out the folderbooks and challenge cards for more ways to enrich your learning experience with The Mystery of History.