Studying Variation Through Teeth: Creation Science Homeschool Co-Op
stacey lane

My first few posts in this series of using Christian Kids Explore Creation Science in a co-op included extra notebooking pages for teaching the lessons. My next few posts are going to take a different approach to presenting the material: hands-on.
I wanted to approach the topic of variation in species with a hands-on approach instead of the written assignment in the book. Using this Iowa Academy of Science lesson plan for using teeth to teach variation, we looked at a variety photos of teeth and learned  how teeth work. The lesson plan even includes the links for printing the photos of the teeth.
I loved watching the boys choose which type of instrument would work best for eating different foods. For example, what is the best way to eat M&Ms candies or beef jerky? Blocks smashing them or a staple remover tearing them?
We had a model of human teeth on hand to spur a discussion of how different teeth help us to eat different foods. We reviewed the terms omnivore, carnivore, and herbivore.
Using teeth as a basis of  our study of variation really helped the boys understand the concept.
I did have the oldest child in our co-op use the Internet to research the species name of each animal in the hands-on time. This site provided a nice video and explanation of taxonomy.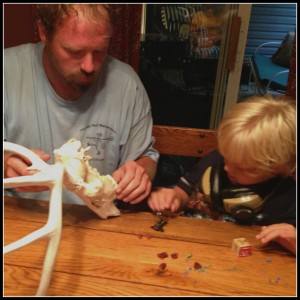 As another hands-on activity, we looked at a skull of a deer to decide what kind of teeth a deer has what kind of food a deer eats.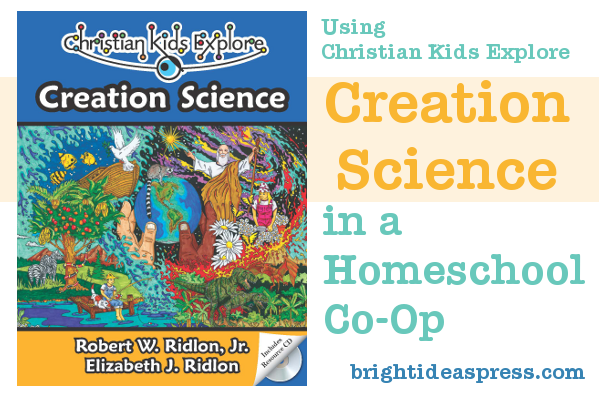 This is part of a series of posts about using Christian Kids Explore Creation Science in a homeschool co-op* of two moms and three boys grades 7, 4, and K.
Read other posts from this series:
*Learn more about using Bright Ideas Press curriculum in a co-op setting.
5 Free Biology Lessons
Looking to add some fun, hands-on activities to your homeschool?
Subscribe and receive 5 free lessons from Christian Kids Explore Biology about Plants in God's World.