How to Make Interactive Maps
Ticia Messing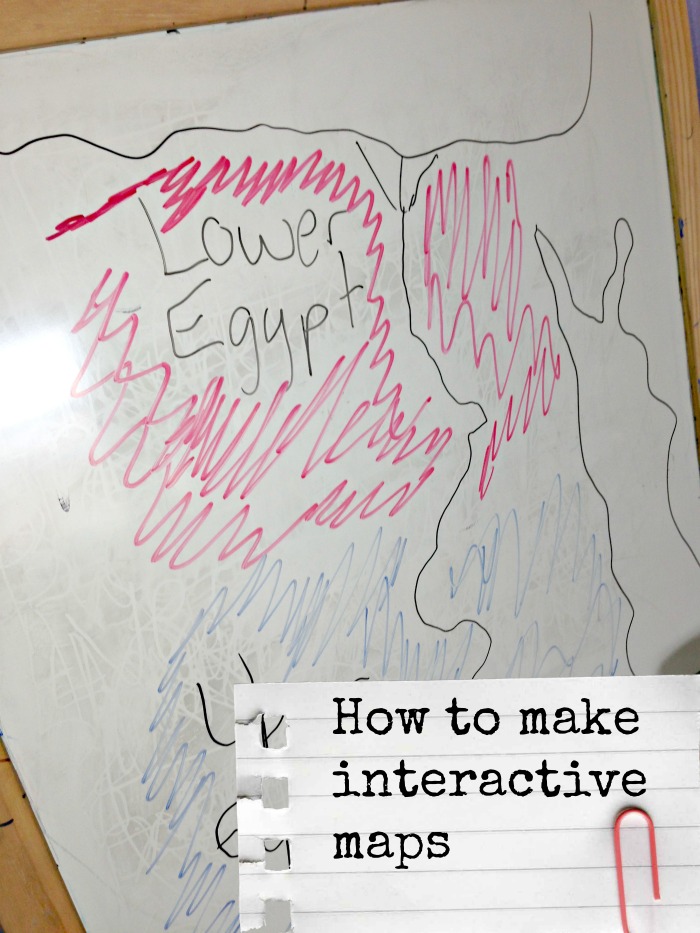 As I mentioned in Five Ways to Guarantee Your Kids Will Hate Geography, my children initially hated map work. Do you know what turned around their opinion? I made our maps interactive.
It all started when I found the Scholastic book Interactive US History Maps.  The maps had pop-ups, moving layers, and flaps galore.  We made them for a few lessons and my kids were in love. This positive mapping experience started me on a quest to learn how to make maps interactive.
1.  Interactive maps are big.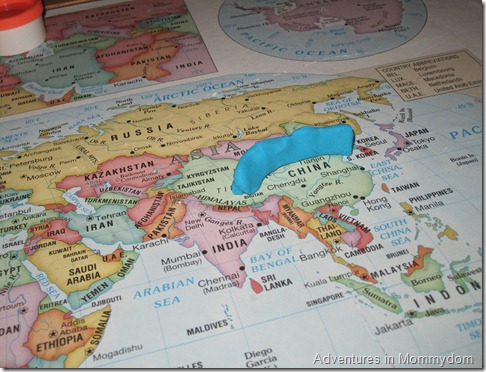 I'm talking the size of a bulletin board. Remember the maps your history teacher used to pull down on a roll, and had to flip to find the right one?  That type of map.  If you don't want to buy one, then print one here.  Now get out your building blocks or small figures.  Use those figures on the maps to show the movement of people, how war starts, or who is allied with whom.  In the image above, we have used play dough to indicate the position of the Great Wall of China.
2.  Interactive maps are made to be scribbled on.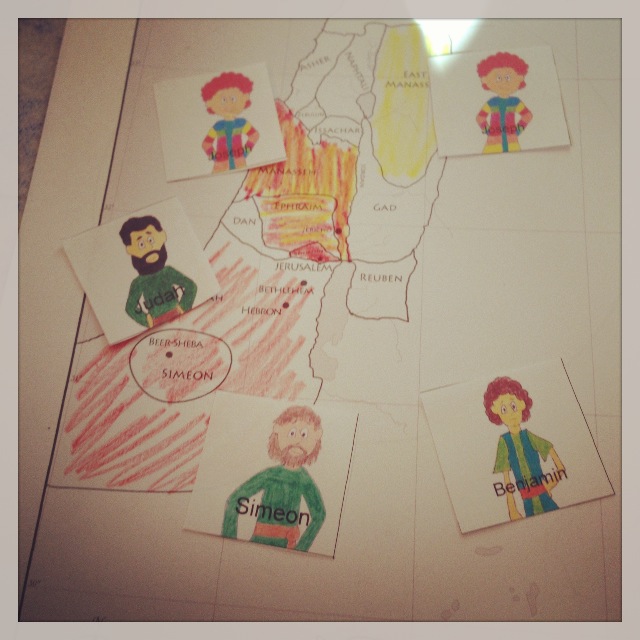 Having a copy of (affiliate) Wondermaps is ideal for interactive notebooking because you can print as many copies as you need of any particular map and use it for multiple learning activites.  For example, print several copies of the Twelve Tribes of Israel map.  First glue pictures of the different Israelite tribes onto the map and color who successfully took their land.  Next go through the book of Judges and figure out which tribes the Judges came from.  Then color the tribes who sided with David in the first Israelite Civil War when David came to power. Make sure to draw lots of stick figures of people fighting to give the map meaning and personality.  Now you have to create the next Israelite Civil War, and draw the ten tribes that sided with Jeroboam and the two tribes that sided with Rehoboam.  That's four Bible history and geography lessons from a single map!
I've found that my children are more willing to color the maps if I am not picky about how pretty the coloring is. The lesson there is to hold your criticism and let your children be creative.
3.  Interactive maps need figures.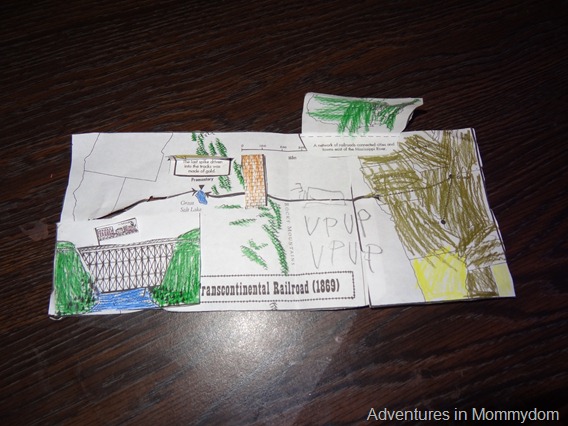 The most interesting map according to my kids was the trans-continental railroad because they had a small train to move across the map.  So when you print off the journeys of Eric the Red and Leif Ericson, make a small boat on a piece of index card or something similar and let your kids have fun moving that figure back and forth across the map.  They will remember the paths much better a few days later because of those simple actions.  We would paperclip the figures to the maps afterwards, and the kids were happy as clams to pull them back out later and play with them again.  A year later, they still play with these interactive maps.
My big goal when we work on geography is to make it stick for my kids.  For my children, that means finding ways for them to interact with the map.